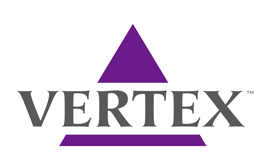 Vertex Fellow Boston
Vertex Pharmaceuticals Inc (US)
Boston, MA
About the Job
The Vertex Fellowship is a unique training program that provides didactic training and experiential learning about the science and medicine of drug

 

discovery.  The fellowship intends to attract outstanding scientists and physicians who have completed their PhD and/or MD degree within the

 

previous 5 years.  Fellows come to Vertex for a customized one-year experience in which they are embedded within project teams, providing hands-

on experience with real-world R&D problems. The program is directed by our EVP and Chief Scientific Officer, with the involvement of many other

 

Vertex senior leaders.
​
Help patients by contributing to the development of transformative medicines

​
Learn about drug discovery to build and accelerate your career

​
Advance a scientific idea rapidly in a team-based environment

​
Receive mentorship from scientific, medical and business leaders at Vertex

​
Become a member of the Vertex Fellows network and develop connections internally and externally

​
This program starts in September 2021 and ends early August 2022.
​
Candidate must have earned a MD, PhD or joint degree 

​
0-5 years relevant post graduate experience

​
Demonstrated evidence of scientific impact (e.g. through significant publications, presentations or awards)

​

Demonstrated evidence of creative thinking and scientific problem solving

​
Preferred Qualifications:
​
Outstanding communication ability

​
Proven ability to drive to results

​
Interest in the intersection of medicine and drug discovery research

​
Fellows Program Timeline:
​
Applications for the Vertex Fellows '21-'22 class will be accepted from November 15, 2020- January 15, 2021.  Candidates of interest will be notified

 

in February 2021. Interviews will take place on the week of March 1, 2021. Selected candidates will receive formal offers in mid-late March

 

2021.  Fellows '21-'22 class members will start at Vertex (Boston, San Diego, or Oxford, UK) on mutually agreed upon dates between July 2021 and

 

September  2021.
​
Please submit a CV/resume and cover letter with your application.
#LI-BS1