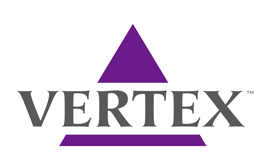 Translational Engineering Senior Scientist
Vertex Pharmaceuticals Inc (US)
Providence, RI
About the Job
In June 2019, Vertex announced the establishment of a new research site in the Boston area where research, development, and clinical manufacturing for cell and genetic therapies will be primarily based. Cell and genetic therapies represent two rapidly emerging therapeutic modalities with the potential to treat—and even cure—several of the diseases Vertex is focused on, including sickle cell disease, Duchenne muscular dystrophy and type 1 diabetes. Further investment in a research site specifically designed to advance these programs will be key to Vertex's continued and sustained leadership in these exciting approaches. At Vertex Cell and Genetic Therapies (VCGT) our research teams will bring together the best biology, technologies and enhanced manufacturing capabilities to ensure we bring these cutting-edge transformative therapies to patients as quickly as possible.
Device and Engineering Sciences is seeking a bio/microfabrication/mechanical/device engineer to join their growing team within VCGT. The Senior Scientist will support research and innovation initiatives with a focus on the development of prototyping strategies, material processes, and analytics to enable the implementation of novel cell delivery systems. The successful candidate will have a strong and demonstrable understanding of prototyping tools and technologies, and other fabrication attributes that have potential to impact device performance. This position is based in Providence, RI, and will report to the Associate Director, Translational Engineering.
Activities:
Working with a highly cross-functional team, develop design fabrication tools and technologies for exploratory prototyping of device concepts.
Drive materials prototyping innovation through a deep understanding of 3D printing and digital mapping algorithms to create complex, anisotropic, bioinspired material composites.
Establish and expand prototyping cleanroom capabilities through identification and commissioning of cutting-edge equipment and machinery to generate highly sophisticated material architectures.
Develop high resolution nano/microfabrication characterization techniques to evaluate complex material geometries, chemistries, and structural mechanics.
Project management and ability to lead 1-2 reports focused at the interface of computer science, materials science, and micromachining.
Required Qualifications:
Ph.D. in Biomedical Engineering, Mechanical Engineering, Materials Science, Computer Science, or related discipline with 3-5 years industry experience.
Excellent knowledge of high-resolution additive and subtractive manufacturing technologies.
Familiarity with automation, bioelectronics, and mechano-sensing materials design.
Ability to quantify experimental results and present to cross-functional groups effectively.
Demonstrated excellence in planning, executing, and analyzing experiments.
Project management skills with flexibility to multi-task and adapt to evolving priorities.
Preferred Qualifications:
Understanding of the structural mechanics of musculoskeletal and soft tissues.
Experience with combination products and applicable industry regulations.