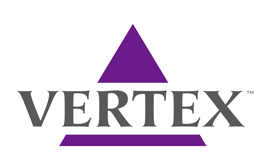 Temporary Materials Management Associate
Vertex Pharmaceuticals Inc (US)
Boston, MA
About the Job
This role involves managing materials in support of continuous drug product
manufacturing, clinical manufacturing, kilo lab, and analytical laboratory operations that span development and commercial environments.
The Temporary Materials Management Associate will partner with drug production teams in all phases of development from clinical drug product through commercialization. Key activities will include managing the receipt, sampling, disposal, and storage GMP Materials. 
Material management staff will be skilled to work within the Oracle Product Management system (OPM) based materials management system, managing all material transactions.
KEY RESPONSIBILITIES:
Maintain the inventory management and retain systems accurately
Receive and inspect GMP materials in accordance to SOPs.
Sample incoming materials in a timely fashion and in accordance with departmental sampling plans
Store materials in appropriate GMP conditions
Review customer requests for material delivery. Allocate, pick and deliver materials to the Drug Product Facility. Transfer of materials to and from the warehouse using

an

effective workflow
Review and manage formulas, recipes and batches in Oracle Product Management system (OPM); Monitor and input materials transactions and manufacturing usage; Remedy and adjust discrepancies to maintain product's genealogy and materials inventory accuracy.
Review and perform GMP shipment requests per SOPs;
Always handle materials safely and follow cGMP's, safety requirements and departmental policies and procedures
Manage inventory with Forklift
TECHNICAL AND COMMUNICATIVE SKILLS:
Demonstrates astute understanding of how to deploy his/her own talents effectively
Has knowledge of relevant science beyond own department
MINIMUM QUALIFICATIONS:
Experience working in a warehouse environment managing inventory, including use of forklift. 0-2 years experience
Degree in relevant field.
The ability to work in a fast pace environment. Can-do attitude is a plus.
Excellent documentation skills are required
Experience operating in a clinical and commercial GMP environment and Oracle Product Management system (OPM) experience is preferred.