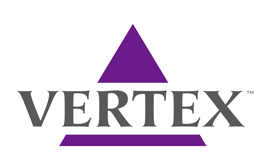 Stem Cell Research Scientist I
Vertex Pharmaceuticals Inc (US)
Cambridge, MA
About the Job
Vertex seeks a talented scientist to join the Vertex Cell and Genetic Therapies (VCGT) stem cell research group in Boston, MA. The group's mission is to discover and actualize the next generation of cell therapies for diabetes.
We are looking for a candidate with significant experience leveraging genetic engineering to discover novel stem cell biology, targeted stem cell differentiation, and/or novel stem cell derived cell function. The ideal candidate has extensive stem cell and differentiation (to any lineage) experience and proficiency with genome editing technologies and theory.
The candidate must be scientifically independent, confident, and accustomed to taking initiative while problem solving. The position requires strong communication and organization skills, but also proven adaptability and multitasking capability.
Key Responsibilities:
Design and execute genetic engineering strategies in stem cells, following through to clone identification, to meet specific goals within the group.

Characterize edit impact on cell biology with in vitro and in vivo follow up investigation.

Contribute and pursue novel avenues of cell modification that may result in improved cell therapies.

Communicate findings and ideas to a broad range of groups within Vertex.

Perform human pluripotent stem cell culture to support diverse needs within the group (e.g., various culture formats and scales).
Knowledge and Skills:
Significant pluripotent stem cell culture experience (e.g., hESC and/or hiPSC). 2D culture experience is required, and 3D is desirable.

Experience performing stem cell differentiation to any cell type.

Proficiency with the theory, design of experiment, and execution of CRISPR, transposase, TALENS, or other genome modification approaches to stem cell editing.
Competency with cell-based assays such as flow cytometry, ICC, glucose stimulated insulin release assays (GSIS), qPCR, ELISA.
Must possess critical thinking and self-reliance to solve tasks independently.

Successful candidate will have outstanding organization and multitasking capability.

Candidate must possess flexibility to quickly pivot as projects demand.  

The candidate will be accustomed to effectively communicating progress, needs, and problems.
Preferred Education and Experience Levels:
PhD (or equivalent degree) in biological sciences and 0-3 years of relevant employment experience.   
#LI-KW1