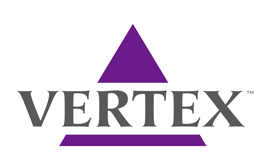 Sr. Director - Business Relationship Management, Pre-Clinical/Pharma Sciences (Data/Tech/Eng)
Vertex Pharmaceuticals Inc (US)
Boston, MA
About the Job
The role of Business Engagement leader for Drug Metabolism Pharmaco Kinetics (DMPK), Biomarkers, Pre-Clinical Safety, and Pharmaceutical Sciences is to focus on developing strategic business partnerships with Research leadership to shape portfolio of technology and data opportunities that are most critical for the Pre-clinical and Pharmaceutical Sciences organizations. Reporting to Vice President, Scientific Computing, the newly created role of Research Engagement leader for these groups across San Diego, Boston, and Oxford Research centers will lead delivery of innovative and strategic solutions to accelerate drug discovery and development. We are looking for a highly innovative and forward-thinking leader who is passionate about science and technology to transform biotech industry.  At Vertex, Data Technology and Engineering organization's vision is to be Industry leading technology and data experts who deliver bold possibilities for employees and patients.
Responsibilities:
Set and execute vision, strategy and product roadmap for the Scientific Computing team within DTE focused on DMPK, Pre-clinical Safety, and Pharmaceutical Sciences within Research organization aligned with Vertex's vision and aspirations
Unlock data for insight generation for both submission to the FDA and for internal research using Artificial Intelligence, Machine learning, and other modeling and simulation technologies for Pharmaceutical Sciences
Collaborate with Research and Technology leadership teams to develop short-term and long-term technology and data roadmaps to accelerate discovery of transformative medicines
Accelerate use of automation and other novel data mining technologies to develop insights from imaging datasets for biomarker discovery and development
Digitize pre-clinical safety processes and develop analytics to reduce time for preclinical safety assessment
Lead a team of scientific and technical professionals and managers to achieve business outcomes using modern stack of technologies including AI/ML and ML
Attract, develop, and retain talent
Inspire a culture of excellence and innovation
Monitor external landscape for scientific and technical advancements and bring in relevant opportunities to advance research at Vertex.
Develop and manage financial budget for the area of responsibilities
Basic Qualifications:
MS/PhD degree or equivalent in Life Sciences or equivalent
15+yrs of relevant experience in Biopharma industry delivering innovative solutions
Preferred Qualifications
Knowledge of Cloud technologies preferable AWS services and experience with agile software development methodologies including CI/CD
At least 8 years of experience in a leadership role managing a global team to develop solutions in Pre-clinical and Pharmaceutical Sciences
Ability to lead and manage cross-functional programs enabled by technology and data
Ability to inspire and improve the performance of team members
Demonstrate effective interpersonal, communications and negotiation skills for a wide variety of audiences, including senior management.
Superior written and verbal communications skills required
Demonstrated high learning agility and flexible thinking.
Ability to coach and mentor team members.
#LI-MM1