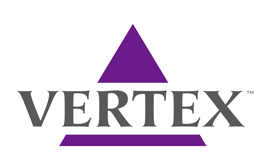 Senior Research Associate Gene Editing
Vertex Pharmaceuticals Inc (US)
Watertown, MA
About the Job
In June 2019, Vertex announced the establishment of a new research site in the Boston area where research, development, and clinical manufacturing for cell and genetic therapies will be primarily based. Cell and genetic therapies represent two rapidly emerging therapeutic modalities with the potential to treat—and even cure—several of the diseases Vertex is focused on, including sickle cell disease, Duchenne muscular dystrophy and type 1 diabetes. Further investment in a research site specifically designed to advance these programs will be key to Vertex's continued and sustained leadership in these exciting approaches. At Vertex Cell and Genetic Therapies (VCGT) our research teams will bring together the best biology, technologies and enhanced manufacturing capabilities to ensure we bring these cutting-edge transformative therapies to patients as quickly as possible.
Key Responsibilities:
Perform in vitro and ex vivo studies to investigate the effects of CRISPR-based gene editing on gene and protein expression, cellular readouts and muscle function.
Participate in development and qualification of NGS- and PCR-based assays for sequence determination, gene editing efficiency analysis and off-target assessment.
Conduct experiments using state-of-the-art molecular and cell biology techniques for developing next generation viral vectors.
Perform molecular biology protocols in support of in-house quantitative PCR, digital PCR and NGS assays.
Culture and Engineer human primary cells and various mammalian cell lines.
Effectively collaborate with a fully integrated research team to facilitate the success of projects. Maintain clear and complete experimental records.
Additional duties and responsibilities as required.
Minimum Requirements:
Bachelor's or Master's degree in biochemistry, molecular, cellular and in vivo biology, or related discipline with Master's and 0-2 years experience or Bachelor's and 4+ years experience.
Extensive hands-on experience in in vitro techniques, assay development and data analysis.
Previous experience with CRISPR gene editing and NGS long-read sequencing is a plus.
Excellent communication skills with ability to build open and collaborative relationships and work effectively as a member of a multidisciplinary team.
Excellent organizational skills and documentation practices.