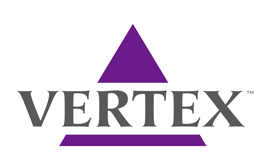 Senior Research Associate, Cell Therapy Analytical Development
Vertex Pharmaceuticals Inc (US)
Cambridge, MA
About the Job
In June 2019, Vertex announced the establishment of a new research site in the Boston area where research, development, and clinical manufacturing for cell and genetic therapies will be primarily based. Cell and genetic therapies represent two rapidly emerging therapeutic modalities with the potential to treat—and even cure—several of the diseases Vertex is focused on, including sickle cell disease, Duchenne muscular dystrophy and type 1 diabetes. Further investment in a research site specifically designed to advance these programs will be key to Vertex's continued and sustained leadership in these exciting approaches. At Vertex Cell and Genetic Therapies (VCGT) our research teams will bring together the best biology, technologies and enhanced manufacturing capabilities to ensure we bring these cutting-edge transformative therapies to patients as quickly as possible.
Key Duties and Responsibilities:
Design, develop, execute and analyze characterization and release assays for identity, purity, strength and potency of cell- based products.  Multiple analytical platforms will be employed including RT-qPCR, SDS-PAGE, ELISA, Western blots, Flow cytometry and cell- based functional/ potency assays

Execute test methods in support of pluripotent stem cell Process Development activities

Troubleshoot, optimize, and trend assay performance

Report on project progress, write analytical development protocols and reports, provide recommendations to management

Identify, qualify and manage analytical reagents as per regulatory standards

Establish assay design criteria using Design of Experiments (DOE) and other contemporary development tools

Perform statistical analysis to establish specificity, sensitivity, linear range, precision and accuracy of test methods.

Establish reference standard materials as required to support assay validation.

Transfer assays to QC and provide SME support for assay qualification, author transfer/qualification protocols and reports

Maintain excellent written documentation (e.g. lab notebook and test forms).
Requirements:
Bachelor's or Master's degree in Biochemistry, Cell & Molecular Biology or related discipline.  Industry experience, MS: 0-2+ years, BS: 4+ years

Demonstrated experience developing bioanalytical methods in compliance with ICH guidelines

Hands-on experience with the following assay platforms: RT-qPCR, SDS-PAGE, ELISA, Western blots, Flow cytometry and/or cell- based functional/ potency assays

Proven experience with the culture of multiple mammalian cell types

Ability to use literature to design proof of concept studies

Experienced writing technical documents including development reports, qualification protocols and qualification reports.

Excellent communication skills with the proven ability to build open and collaborative relationships and to work effectively as a member of a multidisciplinary team
Preferred:
S

trong background in pluripotent stem cells and directed differentiation

Background in pancreatic islet biology

Experience with sample management and ELN/LIMS systems

2+ year of relevant industry experience in the cell and gene therapy space
#LI-JS1