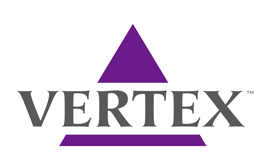 Scientific Associate II, Stem Cell Culture Process Development
Vertex Pharmaceuticals Inc (US)
Cambridge, MA
About the Job
In June 2019, Vertex announced the establishment of a new research site in the Boston area where research, development, and clinical manufacturing for cell and genetic therapies will be primarily based. Cell and genetic therapies represent two rapidly emerging therapeutic modalities with the potential to treat—and even cure—several of the diseases Vertex is focused on, including sickle cell disease, Duchenne muscular dystrophy and type 1 diabetes. Further investment in a research site specifically designed to advance these programs will be key to Vertex's continued and sustained leadership in these exciting approaches. At Vertex Cell and Genetic Therapies (VCGT) our research teams will bring together the best biology, technologies and enhanced manufacturing capabilities to ensure we bring these cutting-edge transformative therapies to patients as quickly as possible.
The role will be responsible for development of Vertex's cell therapy production platforms and will participate in development of advanced cell processing and culture systems. The Cell Therapy Process Development Engineer/Scientist will work closely with the Research and Development, Manufacturing and Quality Systems teams to meet program milestones. The position will be based in Cambrid, MA and may require periodic travel to Vertex's device production laboratories in Providence, RI,
Key Responsibilities:
Support the development of robust, scaled platform for pluripotent stem cell expansion/directed differentiation and other cell types
Execute on cell isolation, purification, separation and formulation protocols and technologies in support of product development from clinical to commercial scale.
Apply DOE/QBD principals to process characterization, establish process parameters, and contribute to CMC sections of regulatory filings
Participate in technology transfer to manufacturing and provide training for GMP production
Other duties:
Support the drafting and review study protocol and reports, ensure data integrity
Prepare and present data summaries as appropriate
Media and materials prep
Required qualifications:
B.S. in Life Sciences, B.E. in bio-engineering, or related discipline with minimum 1-2 years of relevant industrial work
Process development experience in a bio-pharmaceutical setting working with interdisciplinary and cross-cultural teams
Experience working with cell processing devices and bioreactors
Ability to communicate effectively with a diverse range of scientists and engineers
Preferred qualifications:
Experience in stem cell expansion and differentiation
Prior experience with 50+ liter mammalian cell culture bio reactors
Experience with cell separation/selection devices
Strong knowledge of GMP requirements for cell therapy products.