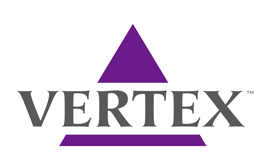 Research Scientist, Analytical Development
Vertex Pharmaceuticals Inc (US)
Boston, MA
About the Job
Vertex is seeking a talented individual to join our Analytical Development group in Boston, MA.  As a member of an industry leading CMC team, this individual will play a central role in advancing transformative medicines treating the underlying cause of serious diseases by leading analytical chemistry activities for small molecule development programs through preclinical and/or late stage development.  Responsibilities include analytical method development and validation, purity and stability characterization of drug substance and drug product, as well as contributing scientifically in the resolution of broader drug development challenges in collaboration with other R&D functions.  Expertise in laboratory techniques commonly used in the analysis of pharmaceutical products, especially HPLC, is required. As a member of a dynamic and diverse CMC team focused on science and innovation, this position will provide the opportunity to learn new technologies, collaborate across R&D functions, and grow broadly beyond one's own discipline and as a scientific leader.
Key Responsibilities include but are not limited to:
Independently design and perform elaborate, technically challenging experiments in a resourceful manner with a high degree of reliability and attention to details
Performs advanced, complex experimental troubleshooting for a broad array of control methods suitable to determine potency, purity, and stability for drug substances and/or drug products
Collaborate and align with Analytical Development subject matter expert (SME) teams to develop analytical methods, suitable for progressive stages of pharmaceutical development
Design validation protocols that are in compliance with ICH and FDA guidelines, and identify critical factors that may not be mandated by the guidelines but are essential for validating the methods for their intended use
Responsibilities will include analytical testing, analytical data review, as well as collation and interpretation of complex data systematically, and synthesizing results into a cohesive body of conclusions or recommendations to guide project decisions and new research activities
Design stability studies for drug substance and drug product to help assess stability liabilities and to support retest/expiry dates
Understand drug substance and drug product development to independently provide requisite analytical support
Prioritize studies, considering feasibility and project impact
Demonstrate the ability to solve complex problems to attain crucial project goals, as well as to innovate on research methodology to address important questions enabling the advancement of development programs
Demonstrate the ability to effectively present results in both oral and written reports and to productively disseminate ideas across discipline and project boundaries, including effectively communicating critical analytical issues and solutions to cross functional teams
Serve as the direct contact with contract manufacturing and testing laboratories
Troubleshoot and Maintain general lab equipment, including HPLCs
Maintains accurate records of experiments and results in an electronic laboratory notebook
Complies with applicable SOPs
Perform other duties as assigned
Basic Qualifications
Minimum experience: Ph.D. with 0-3 years or MS with 3+ years of relevant analytical development experience.
Understanding of the drug development process, including preclinical development, chemical and formulation development.
Skilled in HPLC, GC, FT-IR, UV-VIS, KF, dissolution, and broad knowledge of other techniques used in pharmaceutical analysis.  Strong expertise in HPLC is preferred.
Knowledge of organic structure, functional groups, chemistry, and small molecules API development is a plus.
The ability to work successfully in both a team/matrix environment as well as independently is required.
The ability to work in a fast pace environment, manage priorities, and maintain timelines for multiple activities are required.
 Excellent written and verbal communication skills are essential.