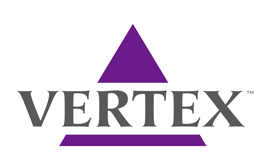 QC Senior Analyst, Device
Vertex Pharmaceuticals Inc (US)
Providence, RI
About the Job
In June 2019, Vertex announced the establishment of a new research site in the Boston area where research, development, and clinical manufacturing for cell and genetic therapies will be primarily based. Cell and genetic therapies represent two rapidly emerging therapeutic modalities with the potential to treat—and even cure—several of the diseases Vertex is focused on, including sickle cell disease, Duchenne muscular dystrophy and type 1 diabetes. Further investment in a research site specifically designed to advance these programs will be key to Vertex's continued and sustained leadership in these exciting approaches. At Vertex Cell and Genetic Therapies (VCGT) our research teams will bring together the best biology, technologies and enhanced manufacturing capabilities to ensure we bring these cutting-edge transformative therapies to patients as quickly as possible. 
We are looking for a proactive, and technically knowledgeable candidate to be QC Sr. Analyst to support the VCGT Device program in Providence, RI.
Key Responsibilities:
Perform GMP incoming component/raw material inspection/testing, in-process testing, and product release testing to support STx01 Device Program

Working with devices and testing materials that are required for manufacturing of the devices.

Maintain data integrity and ensure compliance with company SOPs, specifications, and cGMP regulations.

Work closely and collaboratively with cross-functional team members from QA, QC, Manufacturing, Analytical Development, R&D, Product Development and Facilities.

Author, edit, and review SOPs/Protocols/Reports as assigned.

Assist in testing, managing, data trending and report writing as needed

Responsible for QC sample management, reserve/retention samples and reference sample management.

Assist in method transfer, qualifications and validations as needed.

Assist in the investigation into any non-conformance, OOS, OOT, instrument malfunction, accident, or other abnormal occurrence per SOPs.

Assist in stability testing as needed.

Assist in maintenance, calibration and cleaning of QC equipment and instruments as needed.

Additional duties as assigned.
Knowledge and Skills:
Analytical test equipment experience required.

Experience using LIMS preferred

Preferred experience with medical devices would be a plus

Strong experience with QC processes

In addition, a strong skill set in 3 or more of the following areas (preferred): Working knowledge of GMP requirements, Experience within a QC analytical lab, Validation / Qualification of analytical lab equipment, Experience with analytical lab equipment i.e. FTIR, DSC, Viscometer, Writing, reviewing, and following Standard Operating Procedures, Strong analytical knowledge and practical technical experience, Experience in raw material sampling and testing

Strong oral and written communication skills as well as interpersonal skills

Strong organizational skills

Flexible, enthusiastic with ability to work collaboratively under pressure.

Ability to follow written and verbal directions, as well as carry out testing and tasks independently

Ability to prioritize and adjust in a fast-paced environment

Ability to adapt to changing priorities

Flexible schedule
Education and Experience:
Bachelor's degree in a biological science or another relevant field

Minimum of 4+ years' experience in the bio/pharmaceutical industry

Minimum of 2+ years' experience in GMP QC laboratory

Experience in analytical development, equipment validation, or startup companies preferred