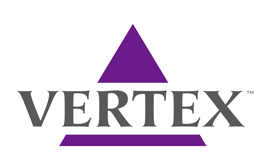 QC Analyst
Vertex Pharmaceuticals Inc (US)
Boston, MA
About the Job
In June 2019, Vertex announced the establishment of a new research site in the Boston area where research, development, and clinical manufacturing for cell and genetic therapies will be primarily based. Cell and genetic therapies represent two rapidly emerging therapeutic modalities with the potential to treat—and even cure—several of the diseases Vertex is focused on, including sickle cell disease, Duchenne muscular dystrophy and type 1 diabetes. Further investment in a research site specifically designed to advance these programs will be key to Vertex's continued and sustained leadership in these exciting approaches. At Vertex Cell and Genetic Therapies (VCGT) our research teams will bring together the best biology, technologies and enhanced manufacturing capabilities to ensure we bring these cutting-edge transformative therapies to patients as quickly as possible.
Key Responsibilities:
Train on and execute QC tests in a laboratory setting

Work collaboratively with the Analytical Development group to ensure successful transfer of developed assays to QC and to resolve any technical issues that arise during execution of that transfer

Qualify and ultimately validate all assays transferred to the QC group

Work with Quality Assurance to ensure the timely and successful resolution of QC investigations associated with deviations, test failures and test results that fail to meet acceptance criteria

Work with contract testing labs to ensure proper execution of outsourced QC tests

Order, review and maintain stocks of standards and other QC reagents as required for testing schedule

Execute QC tests as per batch record. Ensure controls for each test met standards

Execute routine analytical testing for PD as assigned by QC leadership

Calibrate all QC laboratory equipment. Notify the QC manager when equipment requires servicing

Keep current on procedures and procedural updates as required.
Minimum Requirements:
Bachelor's degree in Biochemistry, Cell & Molecular Biology, Genetics or related discipline with 5+ years of experience working in Quality Control group at a company specializing in the development of gene or protein therapies

Experience working in a GMP environment

Technical proficiency executing the following assays: ddPCR/qPCR, RT-qPCR, SDS-PAGE, ELISA, and cell-based potency assays

Excellent communication skills with the proven ability to build open and collaborative relationships and work effectively as a member of a multidisciplinary team
Preferred Requirements:
Experience supporting stability programs for drug substance, drug product and cell banks

Experience developing assays for quantifying and characterizing AAV vectors

Experience with sample management, LIMS, and electronic lab notebook (ELN) systems

Experience with statistical software (JMP, SAS, Prism, etc) for data trending and setting expiry

Knowledge of 21CFR 210, 211 and 1271 as well as the ICH Quality Guidelines Q2(R1), Q5C, Q6B, etc.