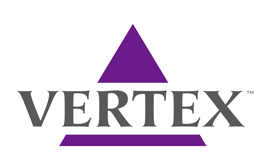 Pharmacology Senior Research Associate II
Vertex Pharmaceuticals Inc (US)
Cambridge, MA
About the Job
In June 2019, Vertex announced the establishment of a new research site in the Boston area where research, development, and clinical manufacturing for cell and genetic therapies will be primarily based. Cell and genetic therapies represent two rapidly emerging therapeutic modalities with the potential to treat—and even cure—several of the diseases Vertex is focused on, including sickle cell disease, Duchenne muscular dystrophy and type 1 diabetes. Further investment in a research site specifically designed to advance these programs will be key to Vertex's continued and sustained leadership in these exciting approaches. At Vertex Cell and Genetic Therapies (VCGT) our research teams will bring together the best biology, technologies and enhanced manufacturing capabilities to ensure we bring these cutting-edge transformative therapies to patients as quickly as possible.
We are seeking an in vitro pharmacologist to join our growing team. The full-time role will focus on the design, development, and evaluation of  VCGTs core stem cell technology using in vitro and ex vivo biochemical and bioanalytical assays to support in vivo PK/PD and efficacy studies. The successful candidate will perform  ELISA and multiplex protein assays,  ex-vivo assessment of cellular immune responses, and multi-color flow cytometric analysis.
Required qualifications:
BS or MS in biomedical science, biology, immunology, or a related discipline and 3-5 years of relevant industry experience.

Experience in design and execution of well-controlled in vitro experiments to demonstrate proof-of-concept in preclinical models of diabetes and other metabolic-related diseases.

Experience with developing and troubleshooting assays assessing ex vivo immune responses and protein biomarkers, including ELISA, multiplex assays, ELISPOT, and flow cytometric analysis of blood, serum, and tissue samples.

Experience in handling, processing, and profiling ex vivo tissue samples.

Experience using programs such as FloJo, GraphPad Prism and powerpoint for data analysis and presentation.

Must be an organized and efficient multi-tasker with excellent record keeping and  inter-personal and communication skills.

Essential qualities include flexibility, adaptability and the ability to function effectively as part of an interactive team.
Preferred qualifications:
Background in diabetes or immunology research is preferred.

In vitro/ex-vivo functional assessment of implanted stem cells from diabetic animals