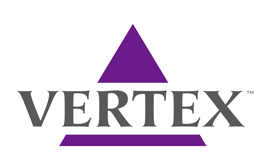 Pathology Sr. Research Associate II
Vertex Pharmaceuticals Inc (US)
Cambridge, MA
About the Job
Vertex Cell and Gene Therapy (VCGT), part of Vertex Pharmaceuticals, is developing stem cell-based cell therapies for type 1 diabetes, and  is seeking an outstanding  Senior Research Associate to join our growing Pathology-Histopathology Team. This full-time exciting role is ideally suited for an individual with outstanding skills and experiences on image analysis quantification platforms. The successful candidate is expected to work effectively within cross-functional teams in a global matrix environment at VCGT and support Sr Scientists. In addition, the successful candidate will be responsible for performing related IHC and IF experiments, supporting internal programs. The position will be located in Vertex Pharmaceuticals, Fan Pier Boston site.
Key Responsibilities:
Hands-on experience in developing and troubleshooting IHC and IF assays, supporting internal collaborative efforts and Sr scientists.

Assists with generating quantification data using biomarker intensity scores, analytics on cell and object based data for statistical analyses, supporting findings from internal efforts

Assists with H&E staining, chromogenic IHC and fluorescence single and multi-plex assays.

Performs routine histology procedures, including trimming and processing, embedding and sectioning, H&E and special stains as needed.

Proficient in using digital pathology scanners (colorimetric and fluorescence).

Assists in authoring SOPs, technical documents and contributes to PowerPoint Decks.

Careful record keeping, follows good laboratory and GLP-like practices.
Required Qualifications:
MS in Biological Sciences with 2+ years, or bachelor's with 5+ years' relevant research experience

Using HALO modules such as cytonuclear and tissue classification, generate multiple quantification data packages on a cell by cell basis across tissues.

Highly self-motivated, team player, with proven and excellent interpersonal skills interacting with multidisciplinary teams.

A strong applicant will have prior relevant industry experience using multiplexing assays, while assay development will be a strong plus.

Knowledge of pancreatic islet biology and/or T1 diabetes mellitus would be advantageous.