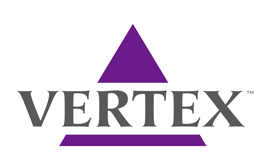 Medical Affairs Operations Senior Project Manager
Vertex Pharmaceuticals Inc (US)
Boston, MA
About the Job
General Summary:
The Medical Operations Senior Project Manager provides project management leadership to cross-functional global medical affairs team and supports the strategic planning and tactical execution of medical affairs projects, including medical plans. Collaborates with key stakeholders across multiple functions within medical affairs (including global and regional medical directors, global medical information, medical communications) and others including health economics and outcomes research (HEOR), clinical development, and real-world evidence (RWE) to deliver on GMA strategy. The individual is expected to apply project management experience and technical knowledge in the development, initiation, planning, execution, maintenance, and closing of projects as well as other departmental initiatives.
Key Duties and Responsibilities:
Plan and facilitate regular meetings to ensure projects and plans move forward and milestones are achieved.
Develops and tracks high-quality medical projects, ensuring alignment between overall program strategy and cross-functional plans
Conducts project status briefings and develops relevant supporting communications and analyses such as dashboards, progress to plan, resource allocation/level of effort, etc.; proactively identifies issues/delays and organizes project team efforts to recalibrate to plan.
Regularly meet with stakeholders for project updates.
Assists with risk mitigation planning, highlighting risks, timeline delays and other issues and identifying project contingencies.
Effectively communicates to meet the needs of key stakeholders across teams and utilizes appropriate methods to deliver relevant and clear content and information
Monitors project budget/spending; performs needed interventions on unexpected run rates, scope expansion, etc. and may negotiate changes to budget allocation.
Knowledge and Skills:
In-depth Drug Development knowledge with good conceptual understanding of other related disciplines
Ability to effectively assess, plan, and prepare recommendations regarding team objectives
Strong interpersonal skills with experience leading cross-functional teams in a matrix environment; skilled at explaining technical, complex, or sensitive information, build alignment around a topic and influence others to take action
Able to independently manage multiple priorities and follow tasks through to completion, including navigating and removing critical roadblocks
Strong ability to communicate complex issues in a simple way and to orchestrate plans to resolve issues and mitigate risks
Ability to work in a fast-paced, innovative environment while remaining flexible, proactive, resourceful and efficient.
Results-driven with excellent problem-solving skills and the ability to take a new perspective on existing solutions; works independently, escalating issues or engaging senior staff for highly complex or high impact issues as needed
Very strong verbal and written communication skills
Education and Experience:
Bachelor's degree required
Typically requires 6 years of experience working in a project management role in the biotech/pharmaceutical industry or the equivalent combination of education and experience