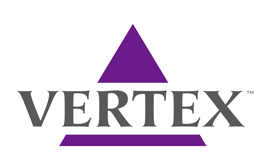 Manager, Stem Cell Research (Islet cell maturation, device, and in vivo potency)
Vertex Pharmaceuticals Inc (US)
Cambridge, MA
About the Job
Vertex seeks a talented scientist at the Manger level to join the Vertex Cell and Genetic Therapies (VCGT) stem cell research group in Boston, MA. The group's mission is to discover and actualize the next generation of cell therapies for diabetes. We are looking for a candidate with an interest in islet cell biology, mechanisms of cell maturation, and in vivo potency. The candidate and their team will work closely with our scientists on several discovery projects related to our cell product interfacing with preclinical and bioengineering sciences. The ideal candidate is scientifically independent and accustomed to taking initiative. The position requires management experience, strong communication and organization skills, but also proven adaptability and multitasking capability.
Key Responsibilities:
Perform human pluripotent stem cell culture and drive discovery research efforts in islet cell biology, cell maturation, and in vivo potency
Drive use of analytical tools to evaluate molecular characteristics of differentiated stem-cell islets (SC-Islets)
Execute SOPs and stem cell differentiation campaigns (periodic weekend work is required).
Work with cross-functional teams to plan, coordinate, and execute experiments
Present findings to group and broader T1D teams, collaborate to summarize data into reports.
Scientific and Non-scientific Skills:
Pluripotent stem cell culture experience (e.g., hESC and/or hiPSC). 2D culture experience is required, and 3D is desirable.
Experience performing stem cell differentiation to any cell type  
Familiarity with cell-based assays such as flow cytometry, western blot, qPCR, ELISA.
Must possess critical thinking and self-reliance to solve tasks independently or ask questions.
Successful candidate will have outstanding organization, multitasking capability, and 2+ yrs managing experience.
Candidate must possess flexibility to quickly pivot as projects demand.
The candidate will have a strong track record of productivity in driving projects.
Preferred Education and Experience Levels:
PhD in Cell and Molecular Biology or related discipline and 2-4 years of relevant experience   
#LI-KW1