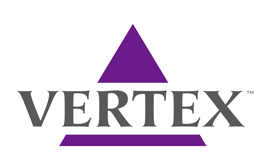 Global Marketing Leader, Pain
Vertex Pharmaceuticals Inc (US)
Boston, MA
About the Job
Global Marketing Leader, Pain
Reporting to the Senior Vice President of Global Marketing, Vertex is seeking an outstanding Global Marketing Leader, Pain. This position will lead and continue to build the global pipeline marketing team, set the commercial vision and strategy for a number of preclinical and clinical programs, and provide the commercial perspective on what is required to succeed in commercializing eventual therapies.
Key activities include:
Partner with Research and Development colleagues to shape the disease area strategies the company pursues
Partner with Research, Development & Commercial colleagues to create and communicate the vision and launch strategy to optimize the global success of pipeline assets , and work with cross-functional team to provide input to clinical study design to meet the target product profile while also providing critical input to plans which maximize the life time value of pipeline assets
Provide commercial input into the Clinical Development plan and Regulatory strategy to optimize launch success
Develop range of commercialization options in the US and ex-US for consideration based on external environment and competitive situation
Recruit, retain, develop and inspire a team of Global Brand Directors, and coordinate global commercial brand team, processes and communications to ensure integration and geographic alignment into commercial strategies
Lead global pipeline brand team members to ensure timely execution of launch activities such as generic & brand names, packaging, core HCP & Patients messaging and promotional material
Establish market development plans and execute market/product preparation with key regions on a global basis
Create Long Range Plans (LRP) for our pipeline Programs and facilitate choices across the portfolio
Collaborate with Commercial Operations to develop deep customer insights to shape our commercial strategy, and drive / contribute to competitive intelligence and commercial assessments
Partner with Global Market Access & Value on the development of a compelling economic value proposition and pricing recommendations
Candidate Profile
The successful candidate is an outstanding leader with a track-record of successfully shaping early/mid-stage development programs to meet needs and requirements at a Global level. S/he has proven leadership developing and aligning complex disease strategies in a matrix organization and delivering impact in rare disease setting to develop Life Cycle Management (LCM) recommendations.
The ideal candidate has a Bachelor's degree plus MBA or advanced science/medical degree; an MD and /or PhD is strongly preferred. S/he brings 12+ years of experience in the pharmaceutical, biopharmaceutical and/or consulting arena, including some combination of marketing, sales, or market research and new product planning. S/he has a successful track record in product launches. P&L responsibilities would be considered a plus. Given the focus on gene therapy, exposure/experience to the space is highly desired as well as an intimate understanding of supply chain/manufacturing and regulatory requirements in this innovative modality.
The successful candidate is results orientated and displays excellent analytic, communication and collaboration skills. S/he brings maturity and inspiring team leadership, is a driver, and has an entrepreneurial and open mindset to develop creative solutions to complex problems. S/he has a collaborative, transparent and open communication style.
An independent decision maker and a strategic thinker to contribute to shaping the strategy in new disease areas, the successful candidate ensures organizational focus and accountability. This requires the ability to clearly define key priorities, build the necessary capabilities, and bring clarity to roles and responsibilities, operating through ambiguity and complexity.
This executive also stands out by his/her high ethical and operating standards, and for being a role model for the team, with high personal career growth potential. S/he has the personality, values and charisma to be a catalyst and leader to evolve the overall performance level of the organization and a desire to be part of a highly innovative company aimed at transforming the lives of people with serious diseases, their families and society.
In terms of leadership competencies, we would highlight:
Lead by Example:
Analytical and fact-based approach to build common understanding and alignment on International market needs and requirements
Positive and value-focused mindset while keeping patient needs in mind
Learn, Teach, Develop:
A strong people leader capable of identifying and attracting talent to set up the team quickly
Ability to build the skills and capabilities to understand global market requirements and shape strategies
Excellent communications skills across a diverse set of stakeholders (commercial, clinical, medical, etc.)
Foster Exceptional Collaborations:
Building of strong internal and external stakeholder network
Drive breakthrough results:
Create and flexible approach to understand external market needs and convey them to a broad internal set of stakeholders
Ability to find solutions for successful launch globally by leveraging own expertise as well as the best of Vertex overall
Promote Enterprise Thinking:
Ability to help arbitrate key investment choices across the overall Vertex organization
Ability to find alternatives path to successful launch in light of trade-off decisions