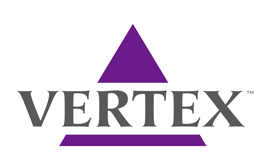 Executive Director, Commercial Technology
Vertex Pharmaceuticals Inc (US)
Boston, MA
About the Job
Vertex is a global biotechnology company that invests in scientific innovation. We seek an innovative and driven leader to head our Commercial Technologies team within our Data, Technology and Engineering (DTE) organization. This role will report directly to the Chief Information & Data Officer and work closely with our Commercial leadership team.

Vertex is in a transformational period where we are accelerating our capabilities, technology, and data to augment our scientific mission, enable Vertex to grow in scale and be on the forefront of science, medicine, and technology. We seek a digital leader who can partner with our Global Commercial organization as well as adjacent functions whose technology needs intersect including Medical Affairs, Government Affairs, Corporate Communications, Patient Advocacy and Engagement. This role will be the key technology leader who will work with the Commercial organization to deliver business process automation and technical solutions to meet the needs of Commercial team.

This role is responsible for driving a vision, team and technology to evolve our commercial technologies including; CRM, Marketing Technology, Analytics, Contracts & Pricing and specific International technology needs.
We seek a leader who has lived digital transformations and understands the power of agile product development and ownership. This role is expected to be a strategic thinker as well as someone who oversees operational excellence and continuous delivery.

Key Responsibilities:
• Develop and align partners on a vision and roadmap for the commercial technology teams, technologies and capabilities to support and accelerate Vertex's scientific and business goals
• Lead and build a high performing team of commercial technology personnel
•Leadership, execution and maintenance for all commercial technologies, including digital transformation and scalability across geographies and pipeline expansion
•Tight alignment with the Commercial leadership and adjacent teams
•Responsible for managing assigned commercial technologies budget and forecast
•Demonstrated ability to think strategically about business, product, and technical challenges.
•Deliver solutions that are practical, flexible, scalable, reusable, strategic and are achieved through the application of industry proven architectural principles, standards and governance.
•Drive and implement strategies that leverage technology and partner closely with senior commercial leaders to align information technology with organizational goals.
•Manage application and outsourced vendors

Qualifications:
• Bachelor's degree required (preferably in technology discipline) Advanced degree preferred.
•12+ years digital, commercial or consumer technology leadership; experience with GxP systems within commercial pharma/biotech/life sciences a plus
•Technology leadership experience
•Demonstrable ability to lead diverse teams within a complex and challenging customer support environment
• Excellent communication skills including the ability to produce strategic documents, present ideas and solutions to non-technical audience and listen effectively to understand user needs
Preferred Qualifications:
• Expertise in developing relationships with and ensuring the appropriate participation of key stakeholders and executives.
• Expertise in developing user-centric roadmaps incorporating design thinking in the development process
• Exceptional vendor management and project management skills.
• A strong background in both Waterfall and Agile software development methodology
• Inspires others and is an avid change agent
• Leverages broad perspective and innovative thinking to create solutions to problems
• Questions assumptions and imagines future possibilities
• Ability to produce effective management project briefings to senior staff
• Ability to plan and manage budgets
• Self-motivated, interested in exceeding pace with computing systems and the development best practice techniques;
• Ability to interact effectively with staff at all levels;
• Ability and initiative to solve problems;
• Ability to ask questions, constantly learn, adapt, evolve
#LI-TH1