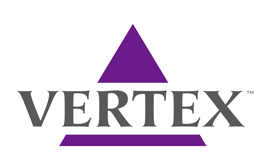 Employee Services Associate
Vertex Pharmaceuticals Inc (US)
Boston, MA
About the Job
The Employee Services Associate will report to the Associate Director, Employee Services and in collaboration is responsible for establishing a best in class pre-hire experience for new hires. This role is also responsible for ensuring quality management and fulfillment of HR Service requests. In this role, the incumbent will develop broad and comprehensive experience, skills and knowledge in global HR organizational policies, procedures and practices.

Key Duties and Responsibilities:
In partnership with the broader Employee Services & Employee Experience Teams, design and facilitate an optimal process for pre-boarding
Partner with HRIS and GIS to design, test and implement process in Workday, ServiceNow and, if needed, other peripheral systems
Generate offer letters and employment contracts, validate for accuracy and ensure all supporting offer documents are distributed, received and filed appropriately based on local legislation
Initiate and adjudicate background investigations
Respond to requests / inquiries from candidates and employees (prioritizing as appropriate) and execute on the key tasks and activities in accordance with defined procedures and guidelines
Assist in delivery of business results by meeting or exceeding all service level agreements and delivering high quality services that meet or exceed customer expectations
Responsible for the adherence of SOPs, work instructions and process maps
Aid with the creation of knowledge articles
Contribute to review and testing of new or updated contact channels and the design and continuous improvement of employee life cycle process via Service Excellence framework
Coordinate projects and deadlines directly or in collaboration with others.
Knowledge and Skills:
Experience with HR software, case & knowledge management systems, e-file or document creation tools a plus
Knowledge of Workday and Service Now a plus
Proficient in Microsoft products (Excel, Word, PowerPoint), Visio a plus
Fluency English is required, other languages a plus
Strong collaboration and communication skills across cultures and management levels
Ability to multi-task and prioritize confidential workload
Strong customer service skills with the ability to network effectively
Strong interpersonal, written and oral communications skills
Ability to multitask and to be flexible to work assignments
Strong organizational skills
10% travel – domestic and international
Education and Experience:
Bachelor's Degree Required in either Business, Engineering or Human Resources
Current or previous Intern/Co-op/Industrial Placement experience at Vertex
Typically requires less than 1 year of experience or the equivalent combination of education and experience