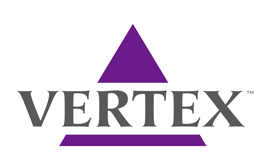 Director of Patient Engagement and Federal Government Affairs Technology
Vertex Pharmaceuticals Inc (US)
Boston, MA
About the Job
As a member of the Global Medicines Development & Medical Affairs (GMDA), QA & Regulatory Affairs and Patient Engagement & Federal Government Affairs Technology leadership team, the Director is accountable for the Patient Engagement & Federal Government Affairs portfolio and operations function and will collaborate with a team of highly specialized technology personnel. Business relationship management and end-to-end ownership of the technology platforms enabling core capabilities within the following Vertex business functions: Patient Engagement, Federal Government Affairs and Corporate Responsibility & Vertex Foundation. Drives the complete lifecycle management of a portfolio of digital platforms. This role will also develop an overarching long-term vision for digital engagement in alignment with specific Vertex external engagement business strategies and in collaboration with our key internal and external business partners.
Key Duties & Responsibilities
Directs the complete lifecycle of Patient Engagement, Federal Government Affairs and Corporate Responsibility & Vertex Foundation technology solutions - defining business need, project planning, vendor selection, development, deployment, and end user adoption and provide ongoing management and functional oversight for all related systems.
Directs and coaches team members to achieve organizational objectives of an expanding matrix organization and growing pipeline, fostering team-work, demonstrating efficient and clear decision making, embedding principles and values that place patients and quality first, and maintaining a leadership presence throughout.
Business relationship management and end-to-end ownership of the technology platforms enabling core capabilities in related Vertex business functions.
Digital Strategy - Define and support an aligned vision for Patient Engagement, Federal Government Affairs and Corporate Responsibility & Vertex Foundation environment. Develop governance platforms for digital engagements across multiple channels and functions. Demonstrates appropriate risk management in context of changing business and regulatory environment.
Digital Solution Management - Understand the evolving needs of the business, appropriately prioritizes digital demands, and selects appropriate solutions, tools and platforms to be deployed. Navigate a highly complex digital ecosystem in support of global trials, a variety of 3rd party providers, as well as GMDA partners, and delivers timely audit ready solutions that can manage the volume and complexity required by the clinical development plan
Digital Improvement – Leads a team of technology platform owners ensuring new features and functionality to better serve our business are identified, designed and implemented in alignment with key business areas. Measures and communicates business value, e.g., improved efficiency.
Expert consultant in support of championing and delivering clinical trial vision associated with being digital from source to submission. Represents Vertex among industry experts and leaders to ensure industry alignments, developing innovative risk-based approaches, and adapting to constantly evolving digital solutions.
Translates outputs of operational data analysis into clear insights for executive management's consideration. Works with functional leaders to align on key measures and metrics for success.
Stays current with new developments in clinical systems, drug development, and regulatory guidance, including global regulatory standards for data and document solutions.
Pro-actively identifies and mitigates key cross-functional and vendor issues independently with limited need to escalate. 
Required Education Level
Bachelor's degree required; Master's degree or certification(s) preferred in Business, Science, Technology or Strategy
Required Experience
12+ years of team leadership, building strong technical & operations-based teams with business acumen, consultative skills, results orientation and influencing capabilities that derive value.
Proven experience in Patient Engagement, Federal Government Affairs and Corporate Responsibility & Vertex Foundation digital strategy generation in a complex business, demonstrating integration & alignment with multiple constituents, functional area strategies and objectives.
Significant knowledge of broad array of systems supporting Patient Engagement, Federal Government Affairs and Corporate Responsibility and externally facing collaboration platforms.
12+ years of experience working in relationship management roles at the intersection of the business and information technology in innovative, technology-driven environments.
Significant experience in pharmaceutical/biotechnology and extensive knowledge of ICH-GCP guidelines, 21 CRF Part 11, and major Health Authority regulations as they pertain to the operational aspects of clinical studies.
12+ years systems development experience informing expert knowledge on clinical trial systems validation, related global regulatory agency requirements, and direct inspection readiness experience audit participation.
Vendor management accountabilities that drive effective governance, inspection readiness and expected results.
Demonstrated ability to analyze complex issues, to develop relevant and realistic recommendations and plans, and to drive projects to consistently meet multiple project deadlines while mitigating risks.
Significant knowledge of portfolio management of critical technology-fueled business programs and projects. Includes creation of integrated annual plans, resource allocations, communication strategies, stakeholder management methodologies and value creation measurement.
Well networked with technology innovators and industry peers.
10+ plus years in a digital program leadership role within pharma/biotech drug development, clinical digital technology company, or CRO. Must include service delivery experience and formal project management experience.
Required Knowledge/Skills
Leadership:

The Director will have background where he/she has led major global enterprise initiatives that improved the company's technology platforms in a highly innovative and effective way. He/she has built effective relationship with the business and championed new initiatives that broaden and deepen end to end business technology capabilities and resources.
He/she is a visionary leader with a collaborative leadership style and a proven track record as a champion of technology solutions that transforms business results.

Change Management:

The executive is a decisive, action-oriented strategic leader, who should have demonstrated capability to lead large change management initiatives in prior organizations.

Strong process orientation:

The Director will have a strong sense of ownership and accountability for achieving results and will continually track performance against key KPIs. He/she will have demonstrated experience establishing clear lines of accountability and driving key decision making processes, which are business-focused and result in the delivery of "game changing" technology-driven business solutions.

Strategic agility and strong planning orientation, with ability to clearly and convincingly articulate plans that align stakeholders with process and technology.
An innovator who has experience in building integrated digital solutions and with significant experience in partnering with business and key suppliers in implementing complex tools and platforms.
Passionate about team development and fostering a positive culture, in a complex environment.
Extensive business transformation capability with demonstrated expertise in continuous improvement and change management. A track record of consistent high performance in demonstrating organizational impact through measurable improvements across multiple key projects.
Excellent communication skills with demonstrated ability to simplify complex concepts, produce concise & simple impactful summaries and communicate to the highest levels in the organization as well as diverse cross-functional audiences.
Customer focused, with ability to maintain an independent view. Proven ability to interpret internal and external customer needs, negotiate and influence.
Demonstrated ability to effectively represent IT organization in agency and internal audits, upholding compliance and audit readiness.
Excellent interpersonal skills, ability to develop relationships with key stakeholders, good conflict management and negotiation skills.
High degree of motivation; results oriented.
#LI-JF1