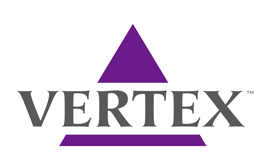 Director, Chemical Biology
Vertex Pharmaceuticals Inc (US)
San Diego, CA
About the Job
Vertex is seeking a proven scientific leader in Chemical Biology for our San Diego research facility. You will report to the head of chemistry and will be a member of the chemistry leadership team.  This will include leading a multi-disciplinary team of scientists to design and synthesize compounds that can probe novel drug binding sites and elucidate the chemical features required for activity without the constraints of developing a drug candidate. If you have a proven track record in Chemical Biology as demonstrated by peer reviewed publications and influence in the field, we would welcome the opportunity to consider you for this newly created leadership role with us.
Key Responsibilities:
Integrate team activities with drug research projects and clearly articulate and communicate key questions that chemistry can help answer.
Develop knowledge of and make recommendations about future applications of chemistry to tackle new types of targets, such as DNA or RNA.  
Stay fluent with recent developments in the Chemical Biology field including advances in tagging proteins (preferably in live cells), biochemical and/or biophysical assay development and the rapidly evolving field of protein degradation.
Minimum Qualifications:
PhD in Chemistry or Biology and 10+ years of experience; 3-5 years' experience leading a small or mid-sized group preferably in an industrial setting
Demonstrated contributions in target and drug binding site identification and validation
Expertise in cell and molecular biology, biochemistry, and pharmacology and broad understanding of drug discovery
Expertise in biochemical and/or biophysical tools to evaluate small molecule drug binding to target protein
Experience in the application of genetic and/or computational methods to study pathways and identify targets
Expertise in chemistry, especially as it relates to probe design and/ or tissue targeting
Proven experience developing and mentoring group members
Effective communication skills, both verbal and written
Preferred Qualifications:
Experience in target and drug binding site validation and/or identification
Experience in planning, project leadership, laboratory and budget management
Shown ability to champion and advance creative concepts
Ability to manage complexity and ambiguity in a highly matrixed work environment
Ability to identify and lead collaborations in chemical biology field
A desire to be part of a highly innovative and dynamic company aimed at transforming the lives of people with serious diseases, their families and society