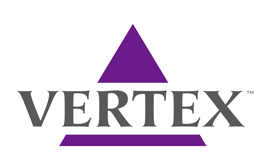 Analytical Chemistry Associate Director
Vertex Pharmaceuticals Inc (US)
Boston, MA
About the Job
Vertex Pharmaceuticals creates new possibilities in medicine to cure diseases and improve people's lives. The Associate Director, Analytical Chemistry is an exciting opportunity to join Vertex's growing Technical Operations team and contribute to the rapid commercialization of new life-changing products. If you are looking for an entrepreneurial, non-hierarchical, hands-on, team-work oriented environment where you can have a big impact, then this is the perfect place for you!
The Associate Director will partner with late-stage product development teams in order to ensure the robustness of analytical methodology in a commercial QC setting by applying Quality by Design principles, and will take a leadership role in its implementation at several contract manufacturing facilities. The Associate Director is expected to lead continuous improvement opportunities throughout method life-cycle and have a solid understanding of the regulatory and business impact of making changes to existing analytical technology in order to help define appropriate regulatory and validation strategies to support post-approval changes. The Associate Director will lead high-impact cross-functional initiatives, lead resolution of complex analytical / manufacturing issues, and provide strategic input to the commercialization of new products and the direction of the Technical Operations - Analytical group.
To be successful in this role, the candidate must be an excellent collaborator with proven experience in a cGMP pharmaceutical environment while bringing creativity and energy to all teams in order to promote positive, collaborative, and effective relationships with internal stakeholders and key external suppliers.
Key Responsibilities:
Represents Technical Operations on cross-functional CMC subteams to influence late stage product development and minimize commercialization risks while building strong relationships with key stakeholders.
Owner of commercial analytical methods and their continual improvement
Partners with Pharmaceutical Sciences, Supply Chain, Quality and Regulatory on activities to define technical transfer and regulatory strategies which enable process validation, commercial manufacturing and post approval maintenance of Vertex products at current and new suppliers and manufacturing sites for drug products and drug product intermediates.  
Designs/conduct complex troubleshooting activities associated with ongoing commercial manufacturing.
Acts as a knowledge resource for junior staff within Technical Operations – Analytical   
Minimum Qualifications:
BS/MS and 10+ years or PhD with 8+ years of relevant work experience
Proficient in chromatographic method development and validation with a focus on small molecules
Proficient in at least one other area of pharmaceutical development (e.g. solid state analysis, physical characterization, drug product dissolution)
Strong knowledge of formulation development with focus on solid oral dosage forms, drug product manufacturing processes and associated analytical support
Advanced knowledge of cGMP's and associated CMC regulatory considerations in a pharmaceutical setting
Must be a committed team player and collaborator
Preferred Qualifications:
PhD in Analytical Chemistry
Experience in applying QbD concepts, methodology and implementation to analytical technology
Strong knowledge of DoE and statistics
Experience with any or all of the following, is a definite plus: cleaning validation, microbial testing, forced degradation, compendial methods