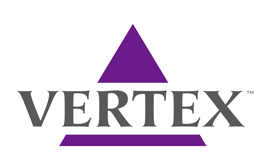 Marketing Manager
Vertex Italy Distribution
Rome, Roma
About the Job
Reporting to the Country Manager Italy, the Marketing Manager will focus on preparing for the launch of Vertex medicines in cystic fibrosis. The Marketing Manager will develop and implement the product promotional marketing strategy for health care providers and Cystic Fibrosis Centers in Italy. This person will be responsible for working cross functionally to achieve launch readiness while managing against project timelines. Working within the Italian Leadership Team as a corporate leader.
The successful candidate will have an ability to thrive in an environment of rapid change; work effectively independently and within cross-functional teams; will be highly innovative and creative; and have a passion for science based brands that can dramatically improve patients' lives.
Key Responsibilities for this role include:
• Plan strategically and execute the launch of Vertex medicines in close collaboration with global marketing team and marketing managers in the countries
• Manage planning, development and approval of professional audience programs and materials in close collaboration with colleagues (Global Marketing, Medical Affairs, Regulatory)
• Work with cross-functional partners to develop promotional programs and tactics to pull through the CF strategies per the Vertex medicines launch plan
• Provide brand promotional strategy on key planning teams such as conventions, sales meetings, sales training
• Manage multiple agency relationships to develop promotional deliverables for health care providers
• Gain approval and ensure timely revisions for marketing materials through internal review process and ensure that all marketing activities are in compliance with regulatory and legal requirements
• Work closely with Market access teams to ensure strategic alignment and execution
• Establish strong working relationships with key thought leaders and assist with planning for thought leader activities including advisory boards and speaker training
• Perform all company business in accordance with regulations and company policies and procedures. Demonstrate high ethical and professional standards with business contacts in order to maintain Vertex's excellent reputation within the medical and pharmaceutical community.
• In close cooperation with Medical Affairs colleagues, support the development of medical educational events and training activities including materials
• Provide input into overall Italian market research plan, developing objectives and stimuli to support research efforts. Provide marketing feedback to market research counterparts in a timely and efficient manner
• Develop the Italian congress strategy and ensure successful execution of Vertex participation at medical congresses and advisory boards
• Communicate effectively in oral and written fashion with affiliates to successfully distribute programs and materials for use in the countries
• Manage budget for all assigned projects
• Manage production, stocks and warehouse of marketing material and maintain inventory of promotional goods
• Contribute to a number of other global marketing efforts including, but not limited to lifecycle management, global patient advocacy, and global brand development.
Minimum Requirements
A Bachelor's degree in marketing, business and/or a science discipline. An MBA is an asset, but not mandatory.

Relevant experience in the specialty pharmaceutical and/or biotech industries

Results oriented and excellent analytic, communication and collaboration skills.

Launch experience and orphan drug experience preferred

Demonstrated excellence in strategic & tactical implementation and project planning

Entrepreneurial spirit and ability to develop creative solutions to complex problems

Proven ability to work effectively as part of highly matrixed, cross functional teams

Proven ability to meet deadlines on multiple projects

Proven ability to work with outside business partners and vendors

Strong understanding of the legal and regulatory environment

Ability to work independently and make decisions with occasional consultation from supervisor is critical

Willingness to travel nationally and internationally (up to 40%)

Residence in Rome but future mobility

fluency in English and Italian
#LI-DP1
-
​