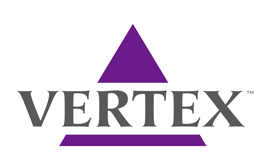 Temporary CMC Project Manager
Vertex Pharmaceuticals Inc (US)
Boston, MA
About the Job
The Temporary CMC Project Manager will be responsible for the integration, creation and execution of multiple CMC development plans. By partnering closely with Project Leaders and cross-functional CMC Team members, the project manager develops and maintains fully integrated project plans to ensure that deliverables are successfully executed, are in accordance with project and disease area objectives, and are within budget. The Project manager is also responsible for comprehensive communication, including status reporting, risk management and escalation of issues to cross-functional stakeholders and Senior Management. 

Key Responsibilities:
Co-leads CMC teams for critical development projects alongside technical Project leader
Strategically develops plans, budgets, goals, and logistics for projects, gaining cooperation and consensus
Works closely with the Project Leader and CMC team to align Pharmaceutical Sciences goals and strategy with those of the Disease Strategy Team and Project team.
Estimates and manages material needs (DS, DP, etc.), quantity, and timing for all development activities
Leads working teams to execute upon external manufacturing campaigns for DS and DP
Regularly interacts with functional areas beyond CMC, such as Regulatory, Quality, Supply Chain, Technical Operations and Clinical
Conducts scenario planning to proactively provide analysis and recommendations on alternative development plans, along with the associated assumptions and risks
Effectively summarize key information such as program progress, timeline updates, and risk/opportunity assessments for periodic presentations to management
Proactively provides key project issues and status to senior management to ensure alignment
Prepares minutes for select internal meetings, and methodically tracks all action items
Maintain frequent communication with the network of cross-functional internal and external stakeholders so that all parties are aware of current program status, issues, contingencies, and milestones
Minimal Requirements:
B.S./M.S./Ph.D. with 6 plus years of relevant biotech/pharmaceutical development or project management work experience
Maintains excellence in all expected role obligations and responsibilities
Communicates clearly and precisely with all levels of the organization
Demonstrates outstanding determination and/or persistence in supporting projects
Demonstrates ability to solve complex problems and attain crucial project goals independently
Understanding of scientific disciplines throughout the Pharmaceutical Sciences organization
Vertex is a global biotechnology company that aims to discover, develop and commercialize innovative medicines so people with serious diseases can lead better lives. In addition to our clinical development programs focused on cystic fibrosis, Vertex has more than a dozen ongoing research programs aimed at other serious and life-threatening diseases.

Founded in 1989 in Cambridge, Mass., Vertex today has research and development sites and commercial offices in the United States, Europe, Canada and Australia. For four years in a row, Science magazine has named Vertex one of its Top Employers in the life sciences. For additional information and the latest updates from the company, please visit www.vrtx.com.