Description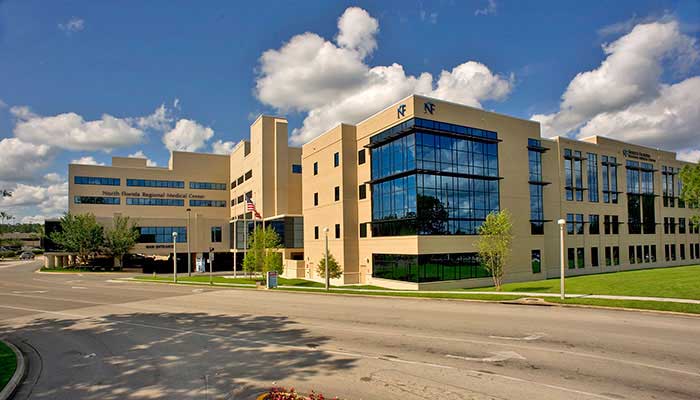 HCA Florida North Florida Hospital 
is a 510 bed, full-service medical and surgical acute care center serving North Central Florida for over 49 years.
HCA Florida North Florida Hospital 
offers comprehensive cardiovascular care, oncology, orthopedics, neurosciences, minimally-invasive laparoscopic and robotic surgery, weight loss surgery and treatment, women's health and wound therapy, among other services.
HCA Florida North Florida Hospital 
is fully accredited by the Joint Commission, is certified as a Comprehensive Stroke Center, an Accredited Chest Pain Center by ACC (American College of Cardiology), and is designated as a Blue Distinction Center for Spine Surgery and Bariatric Surgery.
HCA Florida North Florida Hospital
has also received the highest scores available recognizing their commitment to patient safety and quality of care.
You are worth more than a paycheck. Our Benefits Raise the Bar:
401(k) with an employer match up to 9%
Employee Stock Purchase Plan
Medical Plan Options, Dental & Vision
POSITION DESCRIPTION:
Responsible for patient care under the direct supervision of a Registered Nurse.
Gives catheter care.
takes and records vital signs accurately within the shift.
Keeps correct intake and output.
Rounds every hour to anticipate patient needs.
Obtains and labels specimens accurately.
Alters patient's position Q2 or as assigned.
Applied binders, restraints, ice bags, K-pads as delegated by the RN.
Answers call lights immediately
Assists with toileting needs.
Assists patient in.out of beds, chairs, or wheelchairs.
Gives accurate report of care provided and patients' response to RN Team Leader.
Assists with preventative measures for compromised skin integrity.
Keeps room orderly for safe patient environment.
Assists with Post Mortem Care.
Ensures each patient's general hygiene needs are met daily.
Immediately disposes of bio-medical and hazardous waste in labeled bio-medical/bio-hazardous waste container.
Documents specific patient valuables on designated form when received and immediately contacts security.
Performs dressing changes as directed by RN.
Collects and labels specimens for diagnostic.
Performs bedside blood glucose monitoring.
Starts peripheral IV's with saline lock.
Starts Foley catheter as ordered.
Performs blood draws as ordered.
Performs point of care testing as ordered.
Position Requirements:
Education:
High School graduate or GED preferred
Ability to read, write, and understand written and oral instruction.
Experience:
6 Months of Paramedic experience.
Licensure/Certification:
State of Florida EMT-P Certification
BLS and ACLS through American Heart Association
PALS and PEPP are preferred
Skills, Knowledge, and Abilities:
Demonstrated skills in organization, verbal and written communications, customer service, math, analysis, reading, follow instruction, basic computer usage. EMT-P Clinical Skills.
An EEO/AA EmployerM/F/V/D. Tobacco Free Campus