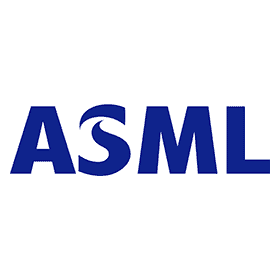 Sr. Electronics Design Engineer
About the Job
Introduction
ASML US brings together the most creative minds in science and technology to develop lithography machines that are key to producing faster, cheaper, more energy-efficient microchips. We design, develop, integrate, market and service these advanced machines, which enable our customers - the world's leading chipmakers - to reduce the size and increase the functionality of their microchips, which in turn leads to smaller, more powerful consumer electronics. Our headquarters are in Veldhoven, the Netherlands, and we have 18 office locations around the United States including main offices in Chandler Arizona, San Jose and San Diego California, Wilton Connecticut, and Hillsboro Oregon.
Job Description
As an Senior Electronics Design Engineer, you will be responsible for developing portions of the lithography system and/or associated tooling related to the electronics.
The Senior Electronics Design Engineer provides expertise to deliver electronic and electrical designs for the entire development process.Conceptional design through detail design, prototypes through volume manufacture, initial integration through qualification. You will collaborate with a multidiscipline project team on the electrical infrastructure, perform engineering analysis, generate detail electronic designs, create engineering drawings/documents and partner with suppliers.
The engineer will work with a team of specialists who will be responsible for developing, testing, and supporting electronics boards or sub-systems.The engineer will define electrical and test requirements, design circuits and test equipment.
Education
-BSEE or MSEE (Preferred) or equivalent experience.
Experience
-10-12 years of Digital, logic and/or analog design.
One or more of the following skills are desired.
Digital Design:
-Design of digital data acquisition system.
-VHDL embedded code for FPGA logic.
-A/D and or D/A.
-Testing Validation and Verification (V&V) of requirements.
Analog Design:
-Low noise analog interface for sensor application; photonics sensors.
-Power amplifier design (motors / actuators).
-Capacitance gauge, LVDT interface design.
-A/D and or D/A.
-Testing Validation and Verification (V&V) of requirements.
-High Voltage (>1KV).
Test Equipment Design:
-Development of test equipment and test procedures to test and qualify analog and digital circuit boards or electronics racks.
-Implementation of data acquisition hardware / software.
-Experienced in LabView.
SOFTWARE:
-Electronic Design Automation – Mentor Graphics xDX/xPCB Designer, PSpice, OrCAD, PADs or similar.
-MATLAB.
-LabVIEW.
Other information
Role within Office
Responsibilities:
Routinely required to sit; walk; talk; hear; use handsto keyboard, finger, handle, and feel; stoop, kneel, crouch, twist, reach,and stretch. Occasionally required to move around the campus.
Occasionally lift and/or move up to 20 pounds.
May require travel dependent on business needs.
Specific vision abilities required by this job includeclose vision, color vision, peripheral vision, depth perception, andability to adjust focus.
EOE AA M/F/Veteran/Disability