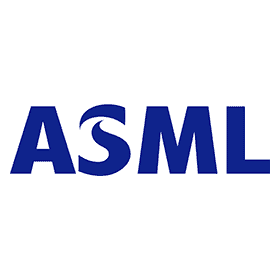 SAP Customer Support Technician (2nd Shift)
About the Job
Introduction
ASML US, including its affiliates and subsidiaries, bring together the most creative minds in science and technology to develop lithography machines that are key to producing faster, cheaper, more energy-efficient microchips. We design, develop, integrate, market and service these advanced machines, which enable our customers - the world's leading chipmakers - to reduce the size and increase the functionality of their microchips, which in turn leads to smaller, more powerful consumer electronics. Our headquarters are in Veldhoven, Netherlands, and we have 18 office locations around the United States including main offices in Chandler, Arizona, San Jose and San Diego, California, Wilton, Connecticut, and Hillsboro, Oregon.
Job Mission
ASML is seeking a Full Time Computer and SAP Savvy person to provide customer service for Trouble / Help desk at the Wilton Factory. This person will be working with the Manufacturing Floor and Key Users to provide help, training, and issue resolution as needed.
This position requires access to controlled technology, as defined in the Export Administration Regulations (15 C.F.R. § 730, et seq.). Qualified candidates must be legally authorized to access such controlled technology prior to beginning work. Business demands may require ASML to proceed with applicants who are immediately eligible to access controlled technology.
Job Description
Planning: Set Priority of issue resolution, Communication of Changes, and Coordination of Down Times.
Output: Problem Resolution and Status, Training and mentoring of SAP Users as required to prevent reoccurrences of issues.Data Base input for problem resolution, Down Time Schedules, Tracking sheets when SAP is down. Preparation of Training Documents, Training for Key Users.
Introduction of new products: Coordination for implementation of patches and new releases to include communication of Down Time, Preparation of Test Scenarios, Retest support, Tracking Work Arounds, Site Support as needed, Verification of operation, and Training users on changes.
Support: Provide Support to SAP System Disturbance Notifications, E-mails, IM, and Phone Calls to the Help Desk.Provide a link between Manufacturing and IT for escalations.Provide Initial Veldhoven 3rd shift response. Provide support for upgrades and patches as required.
Quality: Ensure the quality of the Help Desk responses check to ensure they resolve the issues and are sustainable.Feedback SAP structural issues to IT.Follow up with training for the Key Users on issues and their resolution.
Communication:Communications of issues, repair, system status, and shut downs on a local basis. Communication and collaboration with SAP consultants and Communication and cooperation with worldwide users.
Infrastructure: Ensure infrastructure for issue resolution and escalations is maintained.Assure effective and efficient problem resolution.Ensure the proper use of SAP production procedures are followed.Follow up where deviations from the process is what caused an issue. Escalate SAP structural issues to Veldhoven MM and to IT.
Cooperation: Support cooperation throughout Production by: finding solutions and improving working concepts, giving input and feedback to all groups on SAP usage and issues.Provide Friendly Customer Service and a good working environment.
Leadership:Support, foster, promote and demonstrate company Core Values and Leadership Behaviors.
He/She must work comfortably in a cellular manufacturing environment and be able to coordinate with others for job accomplishment.
Must provide an accurate system status in writing daily.
Education
Degree in Computer Systems, or equivalent experience.
Bachelors preferred. Experience in place of degree is acceptable. High school degree required
Experience
Strong understanding of SAP.3 Years Minimum Experience.
Project leadership experience a plus.
Know how of production processes and improvement techniques.
Must be capable of working in a clean room environment.
Must have a working knowledge of the MS Office Suite.
Previous work within SAP is a must.
Personal skills
Purposeful.
Analytical.
Enterprising.
Flexible.
Social skills to communicate at several levels.
Team builder.
Customer oriented.
Good communication skills written and oral.
Can observe and respond to people and situations and interact with others encountered in the course of work.
Can learn and apply new information or skills.
Must be able to read and interpret data, information, and documents.
Strong customer focus and commitment to customer satisfaction through prioritization, quality, efficiency and professionalism.
Ability to complete assignments with attention to detail and high degree of accuracy.
Proven ability to perform effectively in a demanding environment with changing workloads and deadlines.
Result driven-demonstrate ownership and accountability.
Identifies bottlenecks and drives improvements.
Work independently or as part of a team and follow through on assignments with minimal supervision.
Demonstrate open, clear, concise and professional communication.
Ability to establish and maintain cooperative working relationships with manager, co-workers and customer.
Work according to a strict set of procedures within the provided timelines.
Other information
Role within Office
Responsibilities:
Routinely required to sit; walk; talk; hear; use hands to keyboard, finger, handle, and feel; stoop, kneel, crouch, twist, reach, and stretch. Occasionally required to move around the campus.
Occasionally lift and/or move up to 20 pounds.
May require travel dependent on business needs.
Specific vision abilities required by this job include close vision, color vision, peripheral vision, depth perception, and ability to adjust focus.
Role within the Factory
Responsibilities:
Must be willing to work in a clean room environment, wearing coveralls, hoods, booties, safety glasses and gloves for entire duration of shift.
While performing the duties of this job, the employee routinely is required to sit; walk; talk; hear; use hands to keyboard, finger, handle, and feel; stoop, kneel, crouch, twist, reach, and stretch.
The employee may occasionally lift and/or move up to 50 pounds.
Specific vision abilities required by this job include close vision, color vision, peripheral vision, depth perception, and ability to adjust focus.
Can work under deadlines.
The environment generally is moderate in temperature with moderate to high noise level.
Must be willing to work a compressed work week schedule – twelve-hour long shift and rotating from three to four days a week.
This must include references to day and night shifts for accommodation purposes.
Additional responsibilities for Wilton Factory:
The physical demands described here are representative of those that must be met by an employee to successfully perform the essential functions of this job. Reasonable accommodations may be made to enable individuals with disabilities to perform the essential functions.
The employee is required to work in a cleanroom environment: full gowning (full body coveralls, hood, CR safety shoes, face mask, nitrile gloves and safety glasses. Working under ISO 9000/14000 standards).
Operating/working around overhead cranes, fork trucks and motorized pallet movers.
Working around lasers; working with ladders; working on platforms; and working around chemicals.
The employee is occasionally required to move around the campus.
The employee may occasionally lift and/or move up to 20 pounds.
May require travel dependent on company needs.
The environment generally is moderate in temperature and noise level.
EOE AA M/F/Veteran/Disability