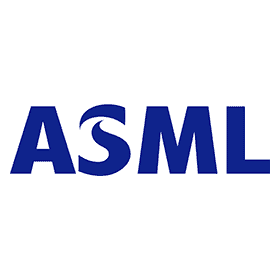 About the Job
Introduction
ASML US brings together the most creative minds in science and technology to develop lithography machines that are key to producing faster, cheaper, more energy-efficient microchips. We design, develop, integrate, market and service these advanced machines, which enable our customers - the world's leading chipmakers - to reduce the size and increase the functionality of their microchips, which in turn leads to smaller, more powerful consumer electronics. Our headquarters are in Veldhoven, the Netherlands, and we have 18 office locations around the United States including main offices in Chandler Arizona, San Jose and San Diego California, Wilton Connecticut, and Hillsboro Oregon. Having joined the ASML family in 2016, HMI has become an integral part of our holistic lithography portfolio with innovative e-beam inspections solutions.
Job Mission
The mission of Competency Engineering is to enable our Manufacturing engineers in factory to be successful in mass production. As an expert in SEM, you will function as the technical interface between TW factory organizations and San Jose D&E team.
Job Description
-Work closely with electron-optics design engineer, to be responsible for reviewing design of the most advanced metrology/inspection electron beam system, participate in electron optics system integration, prototype testing, documentation, and initiate new procedure changes.

-Assemble, test and qualify the new-designed sub-modules. Integrate the sub-modules into an electron optics system, and perform basic performance testing in the test bench and complete test reports;

-Develop the required supporting documentation, such as assembly, calibration and qualification procedures;
-Work closely with designer to ensure all design specs are achieved and manufacturable. Catch failure and week points during design phase and be able to perform failure diagnostic and analysis to identify root cause and improve yield at manufacturing.

-Design manufacturing sequence to optimize cycle time and maximize performance, and validate those during proto systems.

-Work with other engineering groups to ensure integration and qualification at the system level successful, and take responsibility of the result in your part of competence and process.

-Transfer all related new designs, documentations and associated tooling to Production line.
-Provide necessary training & knowledge sharing workshop to Production Engineer team.
Education
Master in applied physics, or electrical engineering with a strong foundation in the fundamentals of physics and charged particle physics is preferred. Or bachelor's degree with at least 2 years relevant work experience.
Experience
-Minimum 1 of Year of relevant experience in Semi-conductor industrial.

-Knowledge/hands-on experience with Solidworks,/NX,

-Semiconductor Equipment experience desired and experience with high resolution imaging systems a plus.

-Working knowledge of high-vacuum systems

-Strong English communication skills – both in written and oral, ability to influence.
Personal skills
-Can observe and respond to people and situations and interact with others encountered in the course of work.

-Can learn and apply new information or skills.

-Must be able to read and interpret data, information, and documents. Interpret and update Gantt charts. Understand basic project planning, dependencies, and milestones

-Strong customer focus and commitment to customer satisfaction through prioritization, quality, efficiency and professionalism.

-Ability to complete assignments with attention to detail and high degree of accuracy.

-Proven ability to perform effectively in a demanding environment with changing workloads.

-Result driven-demonstrate ownership and accountability.

-Identifies bottlenecks and drives improvements.

-Work independently or as part of a team and follow through on assignments with minimal supervision.

-Demonstrate open, clear, concise and professional communication.

-Ability to establish and maintain cooperative working relationships with co-workers and customer.

-Work according to a strict set of procedures within the provided timelines.
Other information
EOE AA M/F/Veteran/Disability