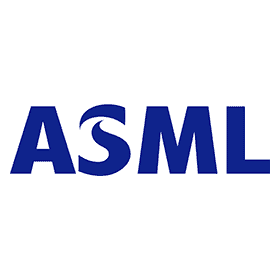 Configuration Change Release and Audit Lead
About the Job
Introduction
ASML US, including its affiliates and subsidiaries, bring together the most creative minds in science and technology to develop lithography machines that are key to producing faster, cheaper, more energy-efficient microchips. We design, develop, integrate, market and service these advanced machines, which enable our customers - the world's leading chipmakers - to reduce the size and increase the functionality of their microchips, which in turn leads to smaller, more powerful consumer electronics. Our headquarters are in Veldhoven, Netherlands, and we have 18 office locations around the United States including main offices in Chandler, Arizona, San Jose and San Diego, California, Wilton, Connecticut, and Hillsboro, Oregon.
Job Mission
The ASML Configuration Change Release and Audit Lead secures content of Change Requests and Notifications (today: IPs and ECs) are delivered according to plan.
Job Description
Audit Change Requests (CRs) and Change Notifications (CNs) to assure continuity between preceding and succeeding documents, records and data.
Verify each document is properly identified by type, number and revision level, as specified in the Change Notification road map.
Derive checklists with audit requirements from Fast-track and Full-track Changes and detailed change implementation plans.
Verify each document has been validated by its assigned creator and one or more designated users.
Verify the revision history for each upgraded document is provided as shown in its revision record.
Authorize the release of documents, data and revision records which conform to the Change Notification requirements.
Return any detected deficiency to the creator or user whose oversight resulted in that specific deficiency.
Education
Bachelor's degree or equivalent experience (including Configuration Management with complex Bills of Material).
Experience
3-5 years related experience.
This role requires strong specialist skills (Configuration Management).
Experience in operations; ability to understand impact of deficiencies.
Configuration Management certified (CMII) a plus.
Personal skills
Ability to work independent.
Deliver high quality, focus on process compliance.
Remain persistent until the goal has been reached.
Take responsibility for timely delivery of content; drive creators and users to deliver according to plan.
Present and explain subject matter to people with different skills and background.
Coach colleagues on configuration change management.
Demonstrate effective, constructive cooperation with colleagues.
Handle conflicts and set priorities effectively, while aware of ASML sub cultures.
Can observe and respond to people and situations and interact with others encountered in the course of work.
Can learn and apply new information or skills.
Must be able to read and interpret data, information, and documents.
Strong customer focus and commitment to customer satisfaction through prioritization, quality, efficiency and professionalism.
Ability to complete assignments with attention to detail and high degree of accuracy.
Proven ability to perform effectively in a demanding environment with changing workloads and deadlines.
Result driven-demonstrate ownership and accountability.
Identifies bottlenecks and drives improvements.
Work independently or as part of a team and follow through on assignments with minimal supervision.
Demonstrate open, clear, concise and professional communication.
Ability to establish and maintain cooperative working relationships with manager, co-workers and customer.
Work according to a strict set of procedures within the provided timelines.
Other information
Role within Office
Responsibilities:
Routinely required to sit; walk; talk; hear; use hands to keyboard, finger, handle, and feel; stoop, kneel, crouch, twist, reach, and stretch. Occasionally required to move around the campus.
Occasionally lift and/or move up to 20 pounds.
May require travel dependent on business needs.
Specific vision abilities required by this job include close vision, color vision, peripheral vision, depth perception, and ability to adjust focus.
EOE AA M/F/Veteran/Disability