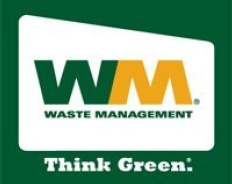 Area Manager , Call Center Customer Service
Waste Management
Tupelo, MS
About the Job
 Thank you for your interest in Waste Management. In response to COVID-19, we will be conducting our review process through creative solutions. Your patience and flexibility is appreciated as our process may involve virtual solutions and take longer than normal. Interview process and timing may be delayed and will vary by site. 
Area Manager, Call Center Customer Service
Tupelo, MS
Equal Opportunity Employer: Minority/Female/Disability/Veteran
Waste Management (WM), a Fortune 250 company, is the leading provider of comprehensive waste and environmental services in North America. We are strongly committed to a foundation of operating excellence, professionalism and financial strength.  WM serves nearly 25 million customers in residential, commercial, industrial and municipal markets throughout North America through a network of collection operations, transfer stations, landfills, recycling facilities and waste-based energy production projects.
Being number one means WM invests in our Sales teams' success by providing access to state-of-the-art systems and processes, industry-leading services and the best leadership in the business.  Our exceptional sales professionals help deliver satisfaction to our clients throughout North America. If you are passionate about helping others and seeking challenging and interesting employment, apply today!
I.  Job Summary
Responsible for the oversight and execution of all Customer Service, Service Machine, and Customer Engagement initiatives for the MSA of  $400 millions plus in revenue.  Works with designated Market Area to implement and monitor customer service, service machine, and customer engagement initiatives and serves as the primary point of contact regarding program content, training, performance results, communication and issue resolution.
II.  Essential Duties and Responsibilities
To perform this job successfully, an individual must be able to perform each essential duty satisfactorily.  Other minor duties may be assigned. 
Responsible for the implementation and oversight of all Customer Service, Employee and Customer Engagement and Service Machine Programs within a Market Area.

Implements the Customer Service Center (CSC), Service Machine (SM) and Employee and Customer Engagement (ECE) model throughout the Market Area.

Manage day-to-day diagnostic and operational customer experience activities.

Compiles, reviews and reports performance at the District and Market Area to Leadership team and creates action plans to improve performance of low performing site(s).

Ensures accuracy and compliance with reporting requirements.

Manages and/or conducts all training programs as they relate to Customer Service, ECE and Service Machine programs.

Works with the Market Area and Group Leadership teams to improve customer service and operations and sales linkages.

Ensures performance management programs are executed and that goals are being met consistently.

Serves as an active participant on the Market Area Management team and works to develop budgets, plans and strategies that support the Market Area Goals.
III.  Supervisory Responsibilities
The highest level of supervisory skills required in this job is the management of supervisory employees.  This includes:
May have Direct Supervision of two exempt positions

Indirect supervision of 30 - 60 full-time and/or part-time employees including: Customer Service Supervisors and Staff
IV.  Qualifications
The requirements listed below are representative of the qualifications necessary to perform the job.
A.  Education and Experience
Education: Bachelor's Degree (accredited), or in lieu of degree, High School Diploma or GED (accredited) and 4 years of relevant work experience.

Experience: 2 years of direct call center management experience (in addition to education requirement).

B.  Certificates, Licenses, Registrations or Other Requirements
None required.

C. Other Knowledge, Skills or Abilities Required
Call cennter customer service supervisory/management skills required

Strong interpersonal and relationship skills

Analytical and Problem-Solving skills

Strong project management skills; working knowledge of group infrastructure

Experience in leading/motivating large, diverse workforce; must be able to build camaraderie/trust
V.  Work Environment
Listed below are key points regarding environmental demands and work environment of the job. Reasonable accommodations may be made to enable individuals with disabilities to perform the essential functions of the job.

Normal setting for this job is: office settings

Benefits
At Waste Management, each eligible employee receives a competitive total compensation package including Medical, Dental, Vision, Life Insurance and Short-Term Disability.  As well as a Stock Purchase Plan, Company match on 401K, and more!  Our employees also receive Paid Vacation, Holidays, and Personal Days.  Please note that benefits may vary by site.
If this sounds like the opportunity that you have been looking for, please click "Apply.