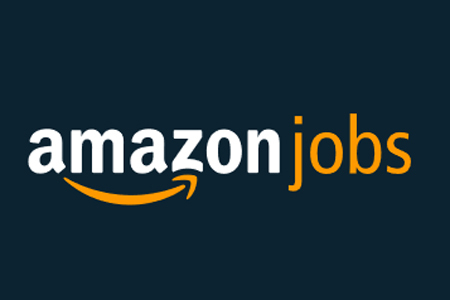 Principal, AWS Strategic Industry Business Development
Amazon Web Services, Inc.
Detroit, MI
About the Job
Amazon is seeking a Business Development leader to join our AWS Industry & Strategic Business Development team to lead our efforts in the global Auto industry market segment. This is a unique opportunity to join a tight-knit and deeply-networked group that grows strategic AWS relationships through Amazon-wide collaborations.

As a Principal BD, you will be responsible for generating, managing, and executing complex cross-Amazon partnership activities and delivery of solutions for customers in the Auto industry market segment. Our projects are unconventional and high-impact in nature, require a centralized advocate to succeed, and have broad implications for AWS and other Amazon business units.

We are seeking an innovative, creative, analytical, experienced thinker and doer. The ideal candidate enjoys solving complex, multi-faceted problems, works effectively with cross-functional teams and thrives in a fast-paced, constantly evolving environment. They will have the ability to be both passionate about meeting the customer's needs, and also balancing those with the interests of AWS and other Amazon units to find "perfect fits" where those converge. The most effective candidate will be adept at customer negotiation as well as internal leading-through-influence, with a talent for combining data and vision into a compelling partnership story.
Here at AWS, we embrace our differences. We are committed to furthering our culture of inclusion. We have ten employee-led affinity groups, reaching 40,000 employees in over 190 chapters globally. We have innovative benefit offerings, and we host annual and ongoing learning experiences, including our Conversations on Race and Ethnicity (CORE) and AmazeCon (gender diversity) conferences. Amazon's culture of inclusion is reinforced within our 14 Leadership Principles, which remind team members to seek diverse perspectives, learn and be curious, and earn trust.

Our team also puts a high value on work-life balance. Striking a healthy balance between your personal and professional life is crucial to your happiness and success here, which is why we aren't focused on how many hours you spend at work or online. Instead, we're happy to offer a flexible schedule so you can have a more productive and well-balanced life—both in and outside of work.

Our team is dedicated to supporting new members. We have a broad mix of experience levels and tenures, and we're building an environment that celebrates knowledge sharing and mentorship. We care about your career growth and strive to assign projects based on what will help each team member develop into a better-rounded professional and enable them to take on more complex tasks in the future.

An ideal candidate will have a track record of success including the following experiences:
· Deep expertise in the auto industry
· Maintaining a network of C-level / board-level relationships with peers, stakeholders, and customers; often becoming a "trusted advisor."
· Leading through influence seamlessly across internal and external teams.
· Communicating effectively with diverse business, technical, and executive audiences.
· Analyzing business models to go deep on the customer's needs.
· Developing an array of partnership constructs, including: technical, go-to-market and sponsorship/brand and more.
· Excelling as a self-starter in a fast-paced and fluid "startup" environment.
· Taking the lead to identify, evaluate, negotiate, and manage partnerships that can involve marketing, content, commerce, and technology components.
· Evaluating the economic and strategic cost-benefit of partnerships.
· Developing best practices to foster, manage, and track opportunities.







BASIC QUALIFICATIONS
· 10+ years creating successful business development and strategic partnerships, including direct experience with Fortune/Global 500 businesses.
· A Bachelor's degree or equivalent experience; MBA a plus
· In-depth knowledge of one or more of the following industries; including trends, policy, regulations, governance, value drivers, and other factors forcing accelerated transformation: Semi-conductors, High-tech equipment manufacturing, Networking and enterprise software
Amazon is committed to a diverse and inclusive workplace. Amazon is an equal opportunity employer and does not discriminate on the basis of race, national origin, gender, gender identity, sexual orientation, protected veteran status, disability, age, or other legally protected status. For individuals with disabilities who would like to request an accommodation, please visit https://www.amazon.jobs/en/disability/us.
PREFERRED QUALIFICATIONS
· Ability to think strategically and creatively, synthesizing a variety of qualitative and quantitative inputs while applying sound business judgment.
· Strong interpersonal skills and executive presence, with a proven ability to earn credibility across an organization from the C-/board-level down.
· Adept at leading through influence, both internally and externally. · Direct deal flow experience: efficiently managing workload across a pipeline of unique projects at various stages of completion.
· Understanding of cloud technologies and their application to unlock meaningful business opportunities.
· Excellent oral and written skills to communicate complex issues and influence others internally and externally.