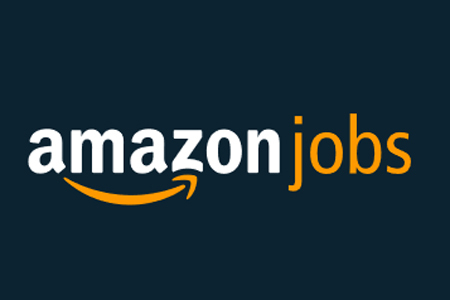 Canada Education Business Development Manager, LCC Programs Team
Amazon Web Services Canada, In
Toronto, ON
About the Job
Job summary

Amazon Web Services is searching for an ambitious individual to join our Canada Programs Team as a Business Development Manager managing AWS EdStart and other strategic education initiatives.

In this position, you will build and manage relationships with venture capital firms, accelerators, and incubators that are funding the next generation of startups. They will focus on influencing decision making towards utilizing Amazon Web Services as the basis for their portfolio companies' infrastructure, and helping to ensure that the best EdTech startups are building their solutions on AWS.
As BDM you will be responsible for driving operational efficiency and building the appropriate work-streams to enable programmatic excellence for our customers. You will be comfortable with ambiguity and willing to roll up your sleeves to get the job done. Ownership and Bias for Action are extremely important, and you will have a proven track record of managing long-term projects.
Additionally, this is an excellent opportunity to help customers migrate their existing workloads and advise them on building resilient application streaming architectures. As a Business Development Manager within the AWS EdStart team, you will have the exciting opportunity to help shape and deliver on a strategy to build mind share and broad use of Amazon's cloud computing platform within the startup ecosystem, with an emphasis on EdTech startups.

You will be creative, extremely detail oriented, customer obsessed, analytical, have global perspective, understanding of the education technology market, and have proven project management skills. This opportunity requires excellent tracking, problem-solving, team engagement, and communication skills. At the core is high attention to detail and delivering high quality results on time.

Operating in a fast-moving and sometimes ambiguous environment, you will be required to work autonomously taking full responsibility for achieving program and business objectives. You will provide a real opportunity to develop original ideas, create streamlined processes, implement new solutions, and innovate on behalf of AWS in a competitive and ever-changing business climate.



Key job responsibilities

Daily responsibilities include program management, direct customer engagement, strategic planning, and live/virtual event management. Ability to travel up to 30% annually.

About the team
Our team puts a high value on work-life harmony. It isn't about how many hours you spend at home or at work; it's about the flow you establish that brings energy to both parts of your life. We offer flexibility in working hours and encourage you to find your own balance between your work and personal lives.
Our team is dedicated to supporting new members. We have a broad mix of experience levels and tenures, and we're building an environment that celebrates knowledge sharing and mentorship. We care about your career growth and strive to assign projects based on what will help each team member develop into a better-rounded professional and enable them to take on more complex tasks in the future.


BASIC QUALIFICATIONS
5 years' experience working for, selling to, or partnering with education customers and/or startups
Ability to work with wide range of people at all decision-making levels experience
Experience building and managing education and/or startup initiatives
Excellent written and verbal communications skills
Bachelors degree or equivalent work experience
PREFERRED QUALIFICATIONS
Experience with Education Technology providers
Experience with Salesforce
Experience influencing and organizing others, whether in a direct management capacity or through experience managing projects
Leadership ability and experience, especially in integration, customer service, and project management
Meets/exceeds Amazon's leadership principles requirements for this role
Meets/exceeds Amazon's functional/technical depth and complexity
French language fluency
Amazon is committed to a diverse and inclusive workplace. Amazon is an equal opportunity employer and does not discriminate on the basis of race, national origin, gender, gender identity, sexual orientation, disability, age, or other legally protected status. If you would like to request an accommodation, please notify your Recruiter.