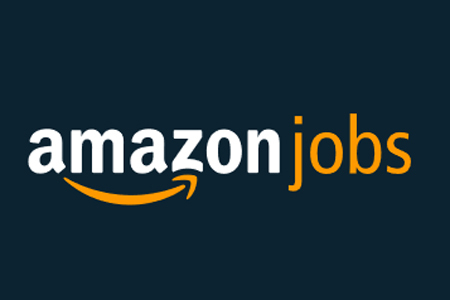 Software Development Engineer
Amazon Dev Center U.S., Inc.
Seattle, WA
About the Job
Job summary
"Wherever there is a human being, there is an opportunity for kindness."
-Lucius Annaeus Seneca

Amazon is looking for a Software Development Engineer to join the Amazon Care team. Amazon Care is hybrid telehealth and in-person healthcare offering. Our mission is to deliver the world's most customer-centric healthcare experience that is personal, transparent, and convenient. We want to make healthcare easy for all.

In this position, we are looking for a Software Development Engineer to build backend services. We need someone who is motivated to tackle ambiguous situations and leverage technology to build simple, delightful customer experiences. You will propose and build prototypes, extend them to production, and finally, scale them out to millions of users. We expect engineers to continuously learn and get up to speed in unfamiliar areas.
In this role, you will:

* Be heavily involved with UX and product teams to understand customer needs.
* Design new scalable, secure, and reliable features.
* Be comfortable with integrating with external services.
* Write clean, maintainable code. Perform peer code reviews.
* Deep-dive into client or server systems to optimize for performance, maintainability, scalability, extensibility.
* Able to identify the root cause of defects, introduced by yourself or others.
* Propose innovative tools, frameworks, automation, and processes that are used by the whole team for development.
* Mentor team members to promote engineering excellence.

Here at Amazon, we embrace our differences. We are committed to furthering our culture of inclusion. We have ten employee-led affinity groups, reaching 40,000 employees in over 190 chapters globally. We have innovative benefit offerings, and we host annual and ongoing learning experiences, including our Conversations on Race and Ethnicity (CORE) and AmazeCon (gender diversity) conferences. Amazon's culture of inclusion is reinforced within our 14 Leadership Principles, which remind team members to seek diverse perspectives, learn and be curious, and earn trust.

Our team also puts a high value on work-life balance. Striking a healthy balance between your personal and professional life is crucial to your happiness and success here, which is why we aren't focused on how many hours you spend at work or online. Instead, we're happy to offer a flexible schedule so you can have a more productive and well-balanced life—both in and outside of work.

BASIC QUALIFICATIONS
· Programming experience with at least one modern language such as Java, C++, or C# including object-oriented design
· Bachelor's degree in computer science related fields OR 1+ years equivalent experience in software development
PREFERRED QUALIFICATIONS
· Understanding software design principles and computer science fundamentals
· Meets/exceeds Amazon's leadership principles requirements for this role
· Meets/exceeds Amazon's functional/technical depth and complexity for this role
· Curiosity and drive to learn new technologies and business domains
· Fluency in one or more scripting languages (Python, Ruby, etc.)
Amazon is committed to a diverse and inclusive workplace. Amazon is an equal opportunity employer and does not discriminate on the basis of race, national origin, gender, gender identity, sexual orientation, protected veteran status, disability, age, or other legally protected status. For individuals with disabilities who would like to request an accommodation, please visit https://www.amazon.jobs/en/disability/us.