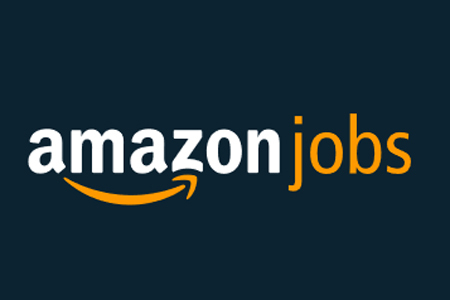 Software Development Engineer - Amazon DynamoDB
Amazon Dev Center U.S., Inc.
San Francisco, CA
About the Job
The AWS DynamoDB team is looking for deeply technical, team-first-mentality backend software engineers, who are willing to commit themselves to our goal to grow the business by 10 times over the next 2 years.

DynamoDB is a key-value database that delivers single-digit-millisecond performance on a massive scale and incredibly high rate of requests per second. A lot of businesses, such as Disney, Dropbox, Snap, The Pokémon Company, as well as AWS and Amazon external and internal services, depend on the scale and performance of DynamoDB to support their mission-critical workloads.

DynamoDB engineers are constantly challenged to think of unique and innovative solutions. The quality bar is high. As an engineer here, you will work on the hardest engineering problems in distributed systems on a massive scale. You will exercise your intellectual curiosity, work with motivated teams of sharp individuals, and get insightful guidance from senior and principal engineers.


What you'll do
· Design, code, test and launch services that process all incoming DynamoDB traffic and communicate with other subsystems
· Collaborate with engineers within the team and partner teams
· Primary focus on new external features, and security, durability, performance and availability goals

About Us
Inclusive Team Culture
Here at AWS, we embrace our differences. We are committed to furthering our culture of inclusion. We have ten employee-led affinity groups, reaching 40,000 employees in over 190 chapters globally. We have innovative benefit offerings, and host annual and ongoing learning experiences, including our Conversations on Race and Ethnicity (CORE) and AmazeCon (gender diversity) conferences. Amazon's culture of inclusion is reinforced within our 16 Leadership Principles, which remind team members to seek diverse perspectives, learn and be curious, and earn trust.

Work/Life Balance
Our team puts a high value on work-life balance. It isn't about how many hours you spend at home or at work; it's about the flow you establish that brings energy to both parts of your life. We believe striking the right balance between your personal and professional life is critical to life-long happiness and fulfillment. We offer flexibility in working hours and encourage you to find your own balance between your work and personal lives.

Mentorship & Career Growth
Our team is dedicated to supporting new members. We have a broad mix of experience levels and tenures, and we're building an environment that celebrates knowledge sharing and mentorship. We care about your career growth and strive to assign projects based on what will help each team member develop into a better-rounded professional and enable them to take on more complex tasks in the future.



BASIC QUALIFICATIONS
· Programming experience with at least one modern language such as Java, C++, or C# including object-oriented design
· Bachelor's degree in computer science related fields OR 1+ years equivalent experience in software development
PREFERRED QUALIFICATIONS
· Experience with non-relational database systems
· Experience designing, building, and operating large-scale distributed systems
· Good written and verbal communication skills
Amazon is committed to a diverse and inclusive workplace. Amazon is an equal opportunity employer and does not discriminate on the basis of race, national origin, gender, gender identity, sexual orientation, protected veteran status, disability, age, or other legally protected status. For individuals with disabilities who would like to request an accommodation, please visit https://www.amazon.jobs/en/disability/us.