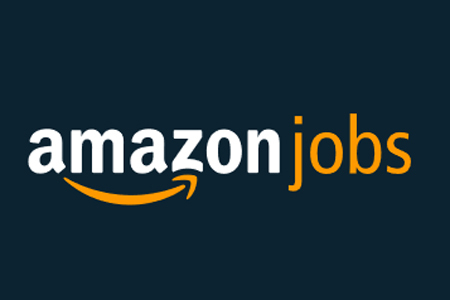 Failure Analysis Lab Technician
Amazon Data Services, Inc.
Florence, KY
About the Job
Job summary
Night Shift (1700-0130)

Amazon Web Services is seeking individuals to fill Failure Analysis Lab Technician positions. The ideal candidate will have experience working with testing rigs and with warehousing in a reverse logistics environment. Lab Technicians Specialists test data center components using a variety of testing rigs. They receive parts, maintain inventory, and check-out parts as needed. They are responsible for loading and unloading shipments and transporting parts between different locations. This position involves frequent lifting of materials and products. Lab Technicians will be required to keep precise records of all commodities going in and out of the facility. They will be able to use their knowledge to determine which task or SOP is needed to properly test components. They must also maintain the cleanliness, organization, and safety of all work spaces.

Physical Requirements:
• Physical ability to push and/or pull heavy objects into position (regularly lift up to 49 lbs and participate in team lifts of 50+ lbs)
• Ability to on occasion work in cramped spaces, elevated locations and/or at heights and from ladders, as required

Inclusive Team Culture
Here at AWS, we embrace our differences. We are committed to furthering our culture of inclusion. We have ten employee-led affinity groups, reaching 40,000 employees in over 190 chapters globally. We have innovative benefit offerings, and host annual and ongoing learning experiences, including our Conversations on Race and Ethnicity (CORE) and AmazeCon (gender diversity) conferences. Amazon's culture of inclusion is reinforced within our 14 Leadership Principles, which remind team members to seek diverse perspectives, learn and be curious, and earn trust.



BASIC QUALIFICATIONS
· 1+ years of experience supporting Windows, Mac and/or Linux Operating systems in a corporate setting
· High school or equivalent diploma
· High School Diploma or equivalent
· 1+ years of experience working in a manufacturing or warehousing environment
· 1+ years of experience with Microsoft Excel
· 1+ years of experience using Web-based applications such as a Warehouse Management System, Inventory Management System or similar
PREFERRED QUALIFICATIONS
· Experience using Linux/Unix Operating systems
· Experience troubleshooting PC and/or Server Hardware
· CompTIA A+ Certification or equivalent experience
Amazon is committed to a diverse and inclusive workplace. Amazon is an equal opportunity employer and does not discriminate on the basis of race, national origin, gender, gender identity, sexual orientation, protected veteran status, disability, age, or other legally protected status. For individuals with disabilities who would like to request an accommodation, please visit https://www.amazon.jobs/en/disability/us.