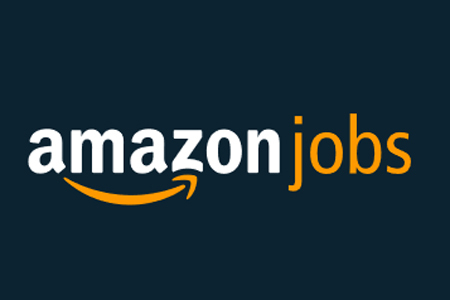 Senior Technical Program Manager - Embedded
Amazon.com Services LLC
Cupertino, CA
About the Job
Amazon Physical Store is a new kind of store with no lines and no checkout. Our checkout-free shopping experience is made possible by our Just Walk Out (JWO) technology using computer vision, sensor fusion, and advanced machine learning.

You simply use the Amazon Go app to enter the store, take what you want from our selection of fresh, delicious meals and grocery essentials, and go. It automatically detects when products are taken from or returned to the shelves and keeps track of them in a virtual cart. When you're done shopping, you just leave the store. Shortly after, we'll charge your Amazon account and send you a receipt. Check it out at amazon.com/go. Designed and custom-built by Amazonians, our technology uses computer vision, sensor fusion, and advanced machine learning. Innovation is part of our DNA. We need people who want to join a high-reaching program that continues to collaborate and push the state of the art in computer vision, machine learning, distributed systems and hardware design.


A day in the life



About the hiring group



Job responsibilities

• You will work together with engineering teams deliver on complex projects and engage with various departments to manage short and long-term needs for our products.
• You will work closely with Project Managers, Technical Program Managers, Software, System, and Hardware Development Engineers to coordinate the execution of complex business needs, while simultaneously keeping your teams focused on hitting their own commitments.
• You are able to demonstrate strong cross-team coordination skills in addition to the understanding of ongoing operational excellence and product support.
• You are responsive, flexible, and able to succeed within an open collaborative peer environment.
• You may manage and partner with the supplier and contract manufacturer sites world-wide and collaborate on product development activities (10% - 20% travel).
• You will act as Scrum Master for one or more engineering teams, while also helping to prioritize requests from multiple stakeholders.
• You will effectively communicate changes and manage expectations around project scope and schedule.
• You will proactively solve day-to-day challenges, exercise sound judgment, and foster an environment of continuous improvement.


BASIC QUALIFICATIONS
• Technical background - Bachelor's or Master's degree in Computer Science or related Engineering field
• 3+ years of experience in embedded development experience in C/C++ and familiarity with SoC, embedded system or wireless technology.
• 5+ years of technical program management experience in software applications development.
• Strong verbal and written communication skills
• Ability to lead cross-functional teams with a proven track record of on-time and on-quality delivery
PREFERRED QUALIFICATIONS
• Master's degree in Engineering
• 7+ years of experience building solutions for home networks, IoT device and cloud systems, or real-time streaming applications
• Experience in working with cross-functional teams and partnering closely with electronics engineers to deliver fully integrated real-world solutions.
• Strong interpersonal, analytical, problem-solving, negotiation, and conflict resolution skills with an ability to motivate teams and deliver results
• Experience communicating with technical and non-technical stakeholders at all levels across multiple business units
• Experience working with external technology partners and enterprise customers
• Expert level knowledge of software project management methodologies and tools
• Knowledge about wired and wireless networking technologies including Ethernet, WiFi, Bluetooth, Sub-1GHz, networking protocols and TCP/IP programming.
• Knowledge about firmware security, secure communication, TLS and encryption/decryption, battery powered embedded systems