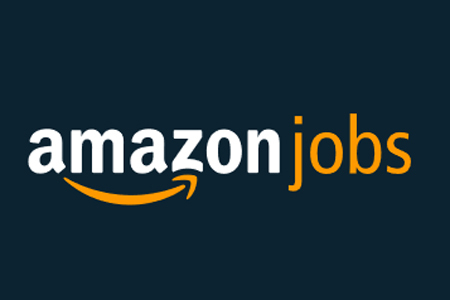 Regulatory Compliance Engineer
Amazon.com Services LLC
Austin, TX
About the Job
Job summary
A part of Amazon's Robotics Artificial Intelligence, Canvas Technology is using spatial AI to provide end-to-end autonomous delivery of goods. By using state-of-the-art cameras and other sensors, the system perceives its surroundings with unrivaled vision and fidelity. The system combines a mix of high-performance sensors with simultaneous localization and mapping software that builds and continuously updates maps in real-time, completely automatically. It has the capability to 'see' and identify different objects, people, vehicles, and places as it moves and react to moving people and vehicles in an intelligent way.

Amazon is seeking a talented and motivated Regulatory Compliance Engineer with experience fielding industrial machinery with an emphasis on industrial robot systems. This position is responsible for new and existing product support related to regulatory compliance. The ideal candidate will be a highly organized team player with excellent communication and computer skills. The ideal candidate will have a strong understanding of the regulatory compliance schemes and processes required to specify, test, qualify, document, and maintain certifications in the area of Machine Safety (ideally w/ experience in industrial robot systems), as well as exposure to Functional Safety, Product Safety, EMC, and wireless compliance, for domestic and international markets.

Key job responsibilities
· Determine the applicable regulations, standards, and safety requirements for new and existing Industrial machinery w/ emphasis on industrial robot systems
· Ensure that Amazon products are safe, compliant, operationally effective, and cost effective
· As a compliance subject matter expert, educate product team (product/program managers, architects, and engineers) on regulatory requirements for new and existing products to help guide compliant design development
· Work with 3rd party test agencies to test and validate Amazon products and support testing from a hardware and software perspective
· Participate in certification of Amazon's products, working with the Compliance, Engineering, and Operations teams as well as other organizations across Amazon
· Work with Amazon suppliers to communicate regulatory requirements and verify compliance of 3rd party products
Key job responsibilities
· Determine the applicable regulations, standards, and safety requirements for new and existing Industrial machinery w/ emphasis on industrial robot systems
· Ensure that Amazon products are safe, compliant, operationally effective, and cost effective
· As a compliance subject matter expert, educate product team (product/program managers, architects, and engineers) on regulatory requirements for new and existing products to help guide compliant design development
· Work with 3rd party test agencies to test and validate Amazon products and support testing from a hardware and software perspective
· Participate in certification of Amazon's products, working with the Compliance, Engineering, and Operations teams as well as other organizations across Amazon
· Work with Amazon suppliers to communicate regulatory requirements and verify compliance of 3rd party products

BASIC QUALIFICATIONS
· 2+ years compliance experience fielding industrial robot systems (or equivalent)
· BS / MS Electrical Engineering, Computer Science, Mechanical Engineering, or similar field.
· Willingness to travel 25% of time
PREFERRED QUALIFICATIONS
· Certified Machine Safety Expert (CMSE) or equivalent
· Experience in risk management and performing task based risk assessments
· Knowledge of Standards, Regulations, and EU directives related to machinery safety, functional safety, product safety, and risk assessments (e.g., ISO 10218-2, UL 1740, UL 508, IEC 61508, IEC 62061, ISO 13849-1, NFPA 79, IEC 60204-1 and ISO 12100)
· Ability to multitask in a high energy environment
· Experience evaluating products employing Electro Sensitive Protective Equipment (ESPE), Safety Related Sensors (SRS), and Safety Relates Sensor Systems (SRSS) (e.g. IEC 61496 series)
· Experience interacting with customers, regulatory agencies, test labs, etc.
· Experience in supporting contract manufacturer with NRTL factory inspections
· Experience in supporting engineering change control processes (Agile)
· Experience in evaluating compliance of 3rd party products
· Knowledge of EMC regulations pertaining to FCC, Industry Canada, EN 61000-6-x, etc.
· Experience in documenting product requirements extracted from industry Safety, EMC and Wireless standards
· Experience supporting Safety, EMC and Wireless certification programs by means of identifying equipment needs, documentation needs, support equipment needs, staging and support of equipment to be tested, debug capabilities, etc.
· Experience with standards development (e.g. ISO, IEC, RIA, ANSI, UL, etc.)
Amazon is committed to a diverse and inclusive workplace. Amazon is an equal opportunity employer and does not discriminate on the basis of race, national origin, gender, gender identity, sexual orientation, protected veteran status, disability, age, or other legally protected status. For individuals with disabilities who would like to request an accommodation, please visit https://www.amazon.jobs/en/disability/us.