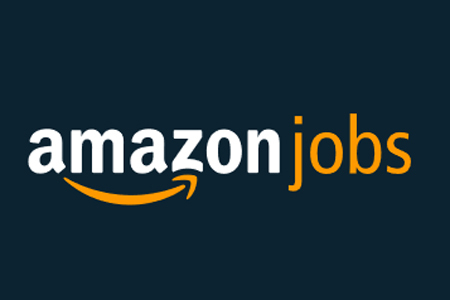 Area Manager - Baltimore, MD
Amazon.com Services LLC
Baltimore, MD
About the Job
Job summary
Our WW Operations network delivers millions of packages and smiles to Amazon customers every day. We are looking for motivated, customer-focused individuals who want to join our team as an Area Manager. In this role, you will lead a team of hourly workforce and will be responsible for engaging your team during their shifts to maintain the highest levels of safety, quality, attendance, and performance. You will also play a key role in maintaining our customer expectations to ensure customer orders are delivered at the right time, to the right location.

Our Operation's workflow has three major components: First mile - where the product is housed and ready for order; Middle mile - where the order is hauled to your area; and Last mile - when the product is delivered to the customer's door. Please note that all workflows have slight building variations, but one thing is constant: our vision and dedication to the customer.

Key Responsibilities and Job Elements:
· Support, mentor, and motivate your hourly workforce
· Manage safety, quality, productivity, and customer delivery promises
· Collaborate with all support teams including Safety, Engineering, Loss Prevention, Quality Assurance, Human Resources to develop plans to meet business objectives
· Lift up to 49 pounds and frequently push, pull, squat, bend, and reach
· Stand/walk for up to 12 hours during shifts
· Work in an environment where the noise level varies and can be loud
· Work in an environment that is subject to variable temperatures and weather (delivery stations include outside loading departments)
· Continuously climb and descend stairs (applies to sites with stairs)
Our fulfillment network launches new Operations sites every year, providing various opportunities for your professional growth. We hire Area Managers based on location preference and the business' current openings.


To learn more about Amazon's operations and see how our fulfillment centers in the U.S. and Canada work, watch a short video or take part in a live virtual tour.
Video with subtitles: https://www.amazon.com/videotour

Live virtual tours: https://www.amazon.com/virtualtours





BASIC QUALIFICATIONS
· A Bachelor's Degree or 2+ years Amazon (blue badge/FTE) experience
· 2+ years of direct management experience for employees and their performance
· Work a flexible schedule/shift/work area, including weekends, nights, and/or holidays
PREFERRED QUALIFICATIONS
· Experience managing a team of 20+ employees
· Experience with process improvements (Lean process, Kaizen, and/or Six Sigma)
· Excellent customer service, communication, and interpersonal skills
· A Bachelor's or Master's degree in Engineering, Operations, Supply Chain/Logistics, or a related field.
· Industry experience in: retail, F&B, military, manufacturing, automotive, biotech, electronics, energy, instrumentation, machinery, defense/aerospace, medical, cosmetics, production or distribution environments.
Amazon is committed to a diverse and inclusive workplace. Amazon is an equal opportunity employer and does not discriminate on the basis of race, national origin, gender, gender identity, sexual orientation, protected veteran status, disability, age, or other legally protected status. For individuals with disabilities who would like to request an accommodation, please visit https://www.amazon.jobs/en/disability/us.