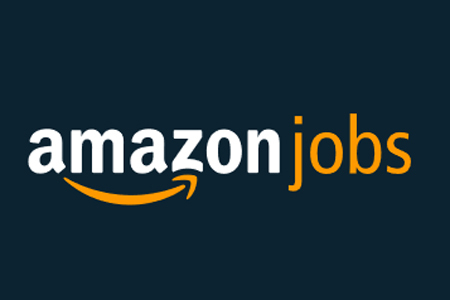 Technical Sourcing Recruiter
Amazon.com.ca, Inc.
Toronto, ON
About the Job
Who We Are: Amazon's Operations Technology teams are the technical engines that support Amazon's mission of being earth's most customer centric company. We build the software and services that touch every Amazon customer globally. From innovative solutions for logistics, supply chain optimization and transportation for Amazon's fulfillment networks to rapidly expanding businesses, we build the technology that makes the magic of Amazon happen for hundreds of millions of customers around the world every day. Our technology teams are special because whether it's building something entirely new or inventing new efficiencies for our existing platforms, the scale and impact of our systems is big, growing, and we have the opportunity to make a difference for each and every Amazon customer.


The Sourcing Recruiter will take the lead in building and developing a talent pipeline. The ideal candidate will have experience working with passive candidates in a competitive market and be key in generating high quality candidate pipelines. They will act as sourcing subject matter expert and deliver talent market insights back to peers and business team partners to drive educated sourcing strategy decisions. They will also work closely business teams to ensure recruiting processes are effective and efficient and provide a positive candidate experience.

Core Responsibilities:
• Partner with hiring teams to build effective sourcing, assessment, and closing approaches with an ability to manage customer/partner expectations through a deep understanding of return on investment.
• Develop research to map our markets and generate candidate names and profiles; create and execute robust search strategies that will attract the best and brightest talent; calibrate candidates with hiring managers.
• Must be able to understand how to recruit passive candidates and possess the ability to assess candidates against profiles and the culture described in our leadership principles, rather than merely sell a role.
• Prepare/contribute to search status reports and lead/participate in client update meetings on active searches.
• Build and maintain network of potential candidates through pro-active market research and on-going relationship management; conducts in-depth interviews of potential candidates, demonstrating ability to anticipate hiring manager preferences through high offer-to-interview ratios.
•Continually contribute to the knowledge base of the group sharing new information about industries and talent pools or profile types.
• Articulate in writing recruiting plans with deliverables, timelines and a formal tracking process.
• Interview candidates within the framework of the position specification. Possess strong ability to screen, interview and prepare a candidate slate within an appropriate and consistent timeline.

BASIC QUALIFICATIONS
· 3+ years of corporate and or search firm progressive recruiting experience including sourcing and full life cycle recruiting.
· Experience building and utilizing a variety of sourcing plans and tools, including proactive phone and internet research.
· Contact Management System/Applicant Tracking System experience for sourcing, tracking and managing candidates
· MS Office - including Word, Excel, PowerPoint and Outlook.
· Experience managing and prioritizing multiple searches, projects and client relationships.
PREFERRED QUALIFICATIONS
· Strong client focus and commitment to continuous improvement; ability to proactively network and establish effective working relationships, must pursue conscious cost-containment efforts in recruiting, continually seek new sourcing options, and develop creative approaches to delivering candidates to the customer.
· Strong communication skills, organizational and negotiation skills.
· Ability to execute recruiting strategy, including employer promotion in the marketplace, candidate management, diversity sourcing, and interview process management.
· Self-sufficient and able to work with little direct supervision.
· Strong consulting skills and demonstrated ability to work in a team environment, as a team leader and member.
· Possess strong analytic skills with ability to create, measure, and scale the right workflow between candidates, hiring managers, and the recruiting team.