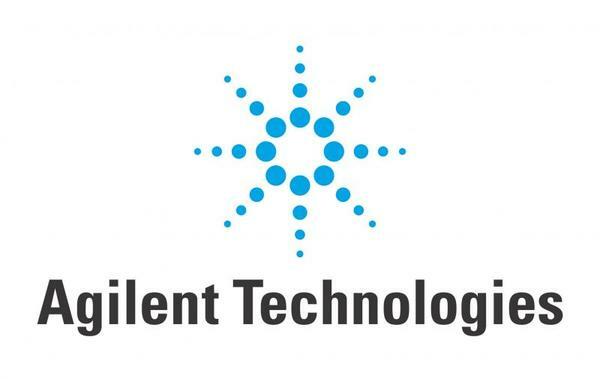 Executive Assistant
Agilent Technologies, Inc.
Carpinteria, CA
About the Job
Agilent inspires and supports discoveries that advance the quality of life. We provide life science, diagnostic and applied market laboratories worldwide with instruments, services, consumables, applications and expertise. Agilent enables customers to gain the answers and insights they seek ---- so they can do what they do best: improve the world around us. Information about Agilent is available at www.agilent.com.
This is a terrific opportunity for a highly versatile individual to work in a fast-paced environment, providing executive administrative support to the Vice President of Global Quality & Regulatory Affairs (GQRA) for the Diagnostics and Genomics Group (DGG). The VP, GQRA for DGG leads the global quality and regulatory affairs organization for DGG and has oversight for ensuring consistent targeted quality of products by developing, refining and implementing quality programs and processes, while responsible for implementing regulatory strategies and programs that enable DGG to develop and market products and services that impactfully serve customers.
The VP, GQRA, DGG serves as a key member of both the Global Quality and Regulatory Affairs and the DGG executive leadership teams and will work in close partnership with the other leaders to refine and execute the multi-year DGG strategy and enable the realization of DGG's mission to improve the human condition by bringing the power of precisions medicine to customers, partners and patients.
The Executive Assistant to the VP, GQRA, DGG manages a broad range of advanced and diversified tasks and details, handles highly sensitive and confidential information on a regular basis, and requires a high level of discretion. The ideal candidate must have exceptional judgment, comprehensive experience, skill, and knowledge of company operations, policies, practices, and procedures. Requires deep proficiency in a broad range of administrative and operational activities. The ideal candidate will have experience assessing and anticipating Executive needs and be comfortable with making independent decisions. In addition, the candidate will apply their extensive experience and creative problem-solving skills to work on projects that are complex in nature and have narrow deadlines. Confident under pressure and happy with multi-tasking, the candidate will be in a unique position to provide high-level executive support and contribute to Agilent's growth and success.
The role is located in Carpenteria, CA or Santa Clara, CA. The position may occasionally provide backup support to Executive Assistants of the VPs in GQRA.
Responsibilities include:
Proactively manages calendars and schedules, including coordinating meeting logistics globally, as well as recurring internal staff meetings and other Executive level reviews. Maintains awareness of significant deadlines and plans proactively for them.
Coordinates all aspects of travel arrangements including booking flights, hotel and local transportation; providing itineraries; and arranging visa/passport requirements as needed. Prepares and reconciles travel expense reports.
Manages calendar for internal and external events, possibly assisting with the consolidation and distribution of meeting material, planning and management of webcasts so VP is prepared for each engagement.
Communicates professionally with internal customers, external suppliers and regulatory authorities, other executives and employees at all levels of the company.
Manages creation and tracking of large purchase orders. Works with the internal procurement team to add new suppliers to the vendor database, then works with finance to track monthly expenses.
Establishes and manages SharePoint database.
Responsible for ensuring Org Charts, job descriptions and training profiles are maintained and updated on Internal Group site.
Supports GQRA, DGG leaders and full team during meetings, events, correspondence, and communication activities. 
Responsible for providing On-Boarding support for new hires reporting to the VP.
Understands and fully complies with SEC regulation Fair Disclosure which limits what can be shared about the company with internal and external individuals
As needed, may participate in and/or lead projects within the function
 Knowledge, Skills, and Abilities:
Excellent judgment and discretion, high integrity
Strong verbal and written communication skills
Current computer skills & user of MS 365 business applications such as Word, Excel, PowerPoint.
Proficient in use of collaboration tools such as Spark, WebEx, Telepresence, Telepresence enabled WebEx
Ability to work independently and as part of a team
Proven time management and organization skills
Excellent interpersonal skills. Positive demeanor, confident style, can-do attitude
Ability to professionally engage with demanding and sometimes challenging stakeholders
Good judgment and decision-making skills
Requires the ability to direct questions and solve problems independently.
Ability to prioritize and take initiative
Ability to multi-task in a sometimes high-stress environment
Significant attention to detail and follow-through skills