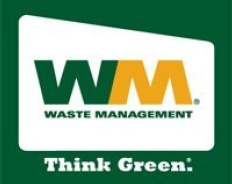 Public Sector Sales Representative III
Waste Management
Arnold, MO
About the Job
Public Sector Sales Representative III
Arnold, MO
WM is Rated One of the Top Companies to Sell For!  Come and Join Our Winning Team!
Equal Opportunity Employer: Minority/Female/Disability/Veteran
Waste Management (WM), a Fortune 250 company, is the leading provider of comprehensive waste and environmental services in North America. We are strongly committed to a foundation of operating excellence, professionalism and financial strength.  WM serves nearly 25 million customers in residential, commercial, industrial and municipal markets throughout North America through a network of collection operations, transfer stations, landfills, recycling facilities and waste-based energy production projects.
Being number one means WM invests in our Sales teams' success by providing access to state-of-the-art systems and processes, industry-leading services and the best leadership in the business.  Our exceptional sales professionals help deliver satisfaction to our clients throughout North America. If you are passionate about helping others and seeking challenging and interesting employment, apply today!
I. Job Summary
Uses sales skills and content knowledge to promote and assist with sales and service activities for public sector customers and prospects in a designated Area.  Uses a consultative selling approach to retain and expand business with current Waste Management customers.  Assists in establishing and maintaining effective working relationships with Waste Management's franchise operations in cities, counties, and special districts ensuring that existing, extended, and new contracts are favorable to the Company.
Serves as a company representative for local officials, community stakeholders, and associated businesses. Uses various media channels to coordinate and disseminate publicity and good-will information concerning Waste Management.
II. Essential Duties and Responsibilities
To perform this job successfully, an individual must be able to satisfactorily execute the following duties and responsibilities:
• Manage existing contracts including relationship maintenance, contract terms, service offerings, price increases and extensions
• Maintain and enhance customer relationships and satisfaction through involvement in the community. This includes but is not limited to: attending public functions, City Council/Board meetings and other community events, conducting community educational and informational outreach and working with appropriate media outlets for communication purposes
• Coordinate activities with other Waste Management departments as necessary to deliver on contract and service expectations
• Develop strategies to strengthen/deepen service offerings and wallet share of existing contracts
• Utilize contract management and audit tools to maximize contract value and compliance
• Utilize revenue acceleration tools  for existing contract renewals and target pursuits, shaping RFP's and existing contracts to provide value propositions that match customer needs and Waste Management offerings
• Develop community partnerships with elected officials and key community stakeholders that result in positive press coverage and have a beneficial impact on the community and Waste Management
• Provide support and insight on political strategies, activity and needs within a community
• Coordinate, oversee and manage all bid responses, including pricing analysis, reporting and other exhibits as required
• Develop marketing strategies that identify retention and growth opportunities that include supporting strategies, resources and timelines necessary to accomplish goals
• Continue to build skills by participating in on-going training offered by the Company
III. Supervisory Responsibilities
This job has no supervisory duties, but may occasionally act as a team lead
IV. Qualifications
The requirements listed below are representative of the qualifications necessary to perform the job:
 
A.  Education and Experience
Education: Associate's Degree (accredited) or in lieu of degree, High School Diploma or GED  (accredited) and 2 years work experience in Business Administration, Communications, Political Science, or Economics.
Experience: 5 years of relevant work experience (in addition to education requirement), in government relations, outside sales, public service, or related field.
B.  Certificates, Licenses, Registrations or Other Requirements
None required.
C. Other Knowledge, Skills or Abilities Required
Negotiation skills and experience with profitability analysis required

Bid preparation and contract management strongly preferred

Demonstrated organizational capabilities

Excellent verbal and written communication skills including the ability to effectively deliver presentations to small and large groups
V. Work Environment
Listed below are key points regarding environmental demands and work environment of the job. Reasonable accommodations may be made to enable individuals with disabilities to perform the essential functions of the job.
Normal setting for this job is an office setting

Benefits
At Waste Management, each eligible employee receives a competitive total compensation package including Medical, Dental, Vision, Life Insurance and Short Term Disability.  As well as a Stock Purchase Plan, Company match on 401K, and more!  Our employees also receive Paid Vacation, Holidays, and Personal Days.  Please note that benefits may vary by site.
If this sounds like the opportunity that you have been looking for, please click "Apply."