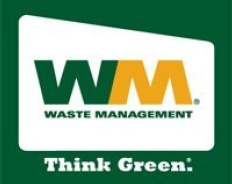 Collector - RMC - Bankruptcy Rep
Waste Management
Phoenix, AZ
About the Job
Equal Opportunity Employer: Minority/Female/Disability/Veteran
I. Job Summary
Researches account activity and resolves past due accounts through extensive contact with customers.
II. Essential Duties and Responsibilities include the following. To perform this job successfully, an individual must be able to satisfactorily perform a variety of duties associated with improving cash flow and minimizing bad debt write-offs.
· Open, Sort and Prioritize incoming mail
· Performs searches in MAS, based on the data that is input into the Bankruptcy Application from prior receipt of mail.
· Search Pacer for documents pertaining to the bankruptcy
· Search for related accounts in AS400
· Submit write-off adjustments as needed, and add appropriate status codes to accounts
· Notification outside third party collection agency if applicable
· Send Adequate Assurance letters as required and follow-up
· Save all documents into the Bankruptcy Application
· Enter and manage follow-up dates in the Bankruptcy Application
· Monitor Pacer for all updates
· Follow up on Post Petition amounts weekly
· Manages the Bankruptcy email box
· Reviews credit balances for discrepancies or will enter for refund
· Create adjusted invoices as needed
· Initiates telephone, written, and/or email contact with internal & external customers with amounts past due, determining reason and arranging for collection or adjustment to correct errors in accounts.
· Negotiates payment plans with customers; follows guidelines for follow-up on payment plans.
· Reviews deadlines for collection action events, initiates collection activities.
· Resolves and/or escalates collection disputes; makes inquiries, researches, and communicates with internal and external customers.
· Performs severance activities after approvals; stop service, cancellation & container removal.
· Maintains records of all delinquent accounts by logging collection notes and dispositioning transactions in various collections systems.
· Performs write-offs, processes payments and recoveries.
· Handles telephone inquiries from customers.
· Prepares Collection Reports for Supervision as requested.
· Other duties as assigned.
III. Supervisory Responsibilities
This job has no supervisory duties.
IV. Qualifications
The requirements listed below are representative of the qualifications necessary to perform the job.
A. Education and Experience
Education: High School Diploma or GED (accredited)
Experience: One year previous collections or customer service experience.
B. Certificates, Licenses, Registrations or Other Requirements
None required.
C. Other Knowledge, Skills or Abilities Required
· Basic financial skills including knowledge of commonly used collections practices and procedures.
· Proficient in working on a PC, and competent in the use of Microsoft Office. Full proficiency in Excel, Outlook and Word.
· Ability to interact and communicate effectively, orally and in writing.\
· Applicable training/experience in a call center environment with commercial customers and business to business collections or customer service.
V. Work Environment
Listed below are key points regarding environmental demands and work environment of the job. Reasonable accommodations may be made to enable individuals with disabilities to perform the essential functions of the job.
· Required to use motor coordination with finger dexterity (such as keyboarding, machine operation, etc) most of the work day;
· Required to exert physical effort in handling objects less than 30 pounds rarely;
· Required to be exposed to physical occupational risks (such as cuts, burns, exposure to toxic chemicals, etc) rarely;
· Required to be exposed to physical environment which involves dirt, odors, noise, weather extremes or similar elements rarely;
· Normal setting for this job is: office setting.
Benefits
At Waste Management, each eligible employee receives a competitive total compensation package including Medical, Dental, Vision, Life Insurance and Short Term Disability. As well as a Stock Purchase Plan, Company match on 401K, and more! Our employees also receive Paid Vacation, Holidays, and Personal Days. Please note that benefits may vary by site.

If this sounds like the opportunity that you have been looking for, please click "Apply."